WATCH: Surveillance video captures jewelry store break-in
Lincoln Police are investigating after two jewelry stores were broken into early Monday morning and police believe given the circumstances, they may be connected.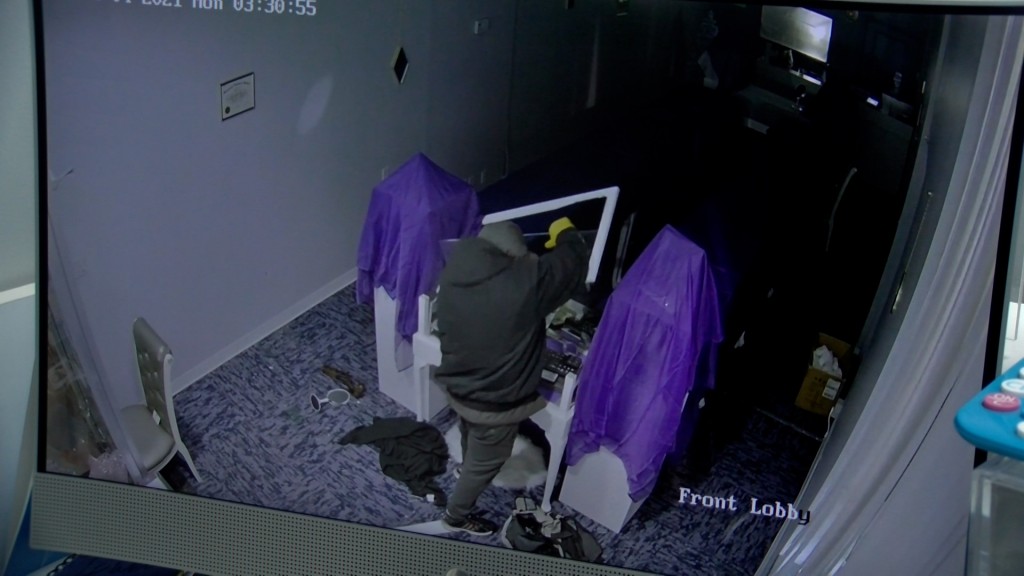 LINCOLN, Neb. (KLKN) – Not one, but two jewelry stores were broken into early Monday morning in Lincoln.
It all started at Akala Jewelry store at the corner of 33rd and Pioneers (4230 S 33rd). According to the owner, shortly before 2:30 a.m. a back window was smashed with a car hitch, the suspect did not get inside the store at that time.
Several miles away near S Cotner Boulevard and 'A' Street (1265 S Cotner), Lin Jewelers was targeted just after 3:30 a.m.; the suspect also throwing a car hitch through a front window. The owner, Wilson Lin, said he was sleeping in his office at the time of the break-in, and awoke to the sound of smashing glass and security alarms. The suspect was able to get inside the business and smashed a display case, stealing thousands worth of merchandise.
"Very shaken and scary, I'm just shaking, still shaking right now. I never believed that could happen in a nice area like this," Lin said.
From there, just before 4:30 a.m., the suspect went back to Akala Jewelry for a second time. He went through that same back window he previously damaged, only this time he was greeted by the owner. The store owner saw the suspect before he chased him out of the store; the suspect jumping a fence and disappearing.
Both jewelry store owners said the suspect's face was completely covered and it seemed as if this suspect has done this before.
"To me, because another jewelry store was hit before me that this guy is a professional criminal, he's not just doing this occasionally. He's a professional. We got to get this guy," Lin said.
Surveillance video from both businesses show the suspect appears to be the same man, but police have not yet made the final determination. Watch the video below:
If you know anything about either break-in, you're encouraged to call Lincoln Police at (402) 441-6000.