'We want them to take their hands off our bodies': Women's March fills steps of capital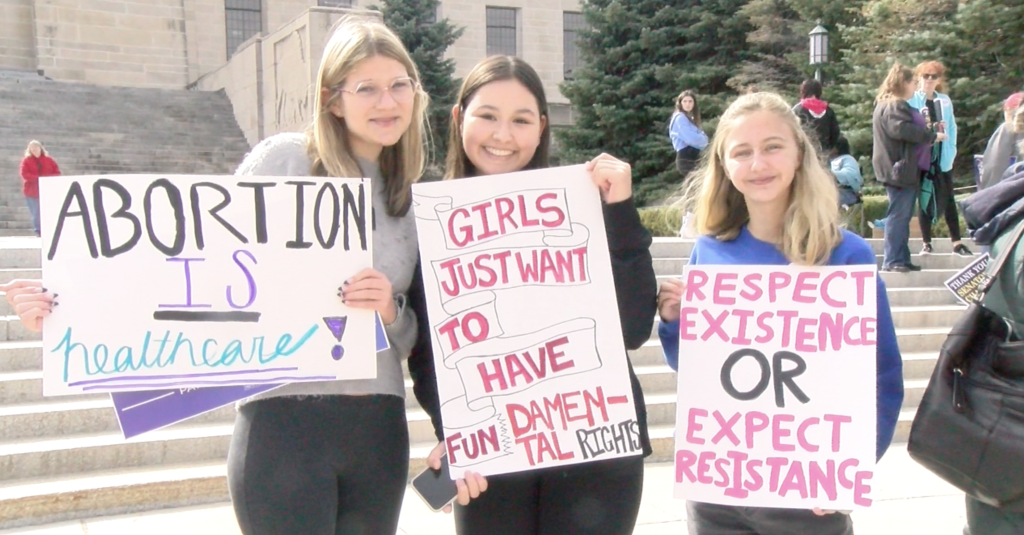 LINCOLN, Neb. (KLKN) – The National Women's March organization is calling for a "Fall of Reckoning" after the overturning of Roe v. Wade.
This weekend, the organization decided to hold rallies across the nation, filling the steps of Nebraska's capital building with women calling for more reproductive rights.
"It feels wonderful to see all these people out here this morning," said committee member Andrea Evans. "We're coming together as different groups to stand against the reversal, because we want them to take their hands off our bodies."
With Nebraska's Unicameral Legislature likely to vote on tighter abortion restrictions in their upcoming session, the state of abortion access in Nebraska hangs in the balance.
The rally comes just thirty days before the election, and antiabortion advocates are continuing to make their stances known. Congressman Mike Flood supports 'reasonable' abortion restrictions, with exceptions for the health of the mother, as well as rape and incest.
Miss Capital City Hannah Johnson fears losing reproductive rights, and remembers hearing about the court decision while studying abroad.
"As U.S. students, we were absolutely distraught by this," said Johnson. "We were so afraid of coming back home."
There's been a sharp increase in women registering to vote across the nation, so advocacy groups are relying on the increased turnout to make a change.