Western Nebraska wildfire at 100% containment, Gering fire chief says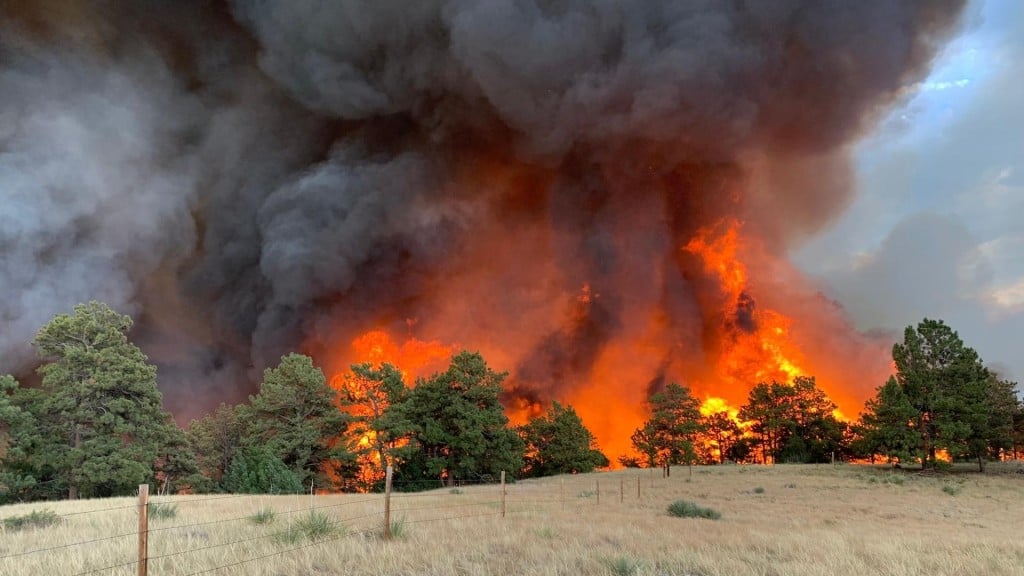 LINCOLN, Neb. (KLKN) – A wildfire that burned over 15,000 acres in western Nebraska is now at 100% containment, according to Gering fire chief Nathan Flowers.
"Interior pockets will continue to burn until the fire consumes all fuels or we receive extended periods of rain or snow," Flowers said.  "Fire crews continue to monitor and patrol the perimeter and ranchers and landowners are continuing to evaluate hot spots in the interior. The southern area is still concerning due to rugged terrain."
The wildfire began on July 30 around 6:30 p.m. and grew to 13,000 acres within the first six hours due to "drought-stricken fuels and heavy winds," Flowers said.
Two homes and 11 outbuildings were destroyed in the blaze, the Nebraska Emergency Management Agency said.
Firefighters from Scotts Bluff County Mutual Aid were able to protect eight homes, according to the agency.
"We are saddened for the ranchers, landowners and homeowners who were impacted," Flowers said. "We are very fortunate to have such a great community that supports people in need."
Anyone interested in donating to help landowners affected by the fires can go visit aplos.com or ruralradio.com.