Wilber family still healing from loved one's accidental overdose death
Ten years ago, a Wilber woman died from an accidental overdose. Her family hopes by sharing her story, they will help others heal while still healing themselves.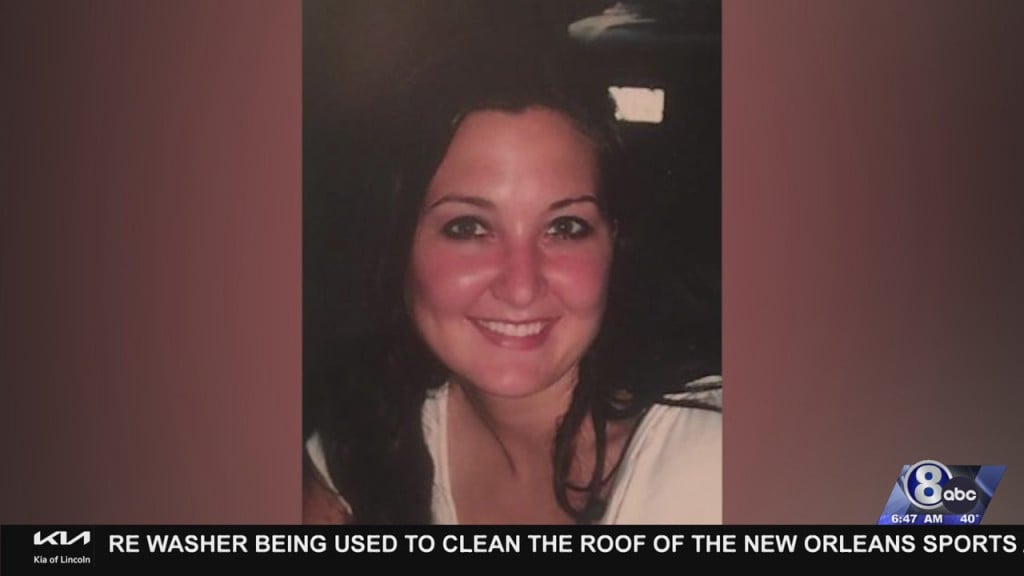 WILBER, Neb. (KLKN) — The memory of Melanie Uher remains in the town of Wilber. Her family telling Channel 8, they remember her spunk and competitiveness.
"She kept everyone on their toes, she was loved by many," said her mom, Krystal Uher.
The youngest of four, Mel's fame in Wilber spread in sports. She earned a scholarship to throw discuss at the University of Missouri after setting the state high school record in the event. That record remains to this day.
"She was by far the best athlete in our family," said her sister Janet Schrick.
Still, at an early age, Mel had a bit of a rebellious side.
"It didn't affect her when she got into trouble," Janet said. "That was the difference I feel like."
In 2005, during Thanksgiving break during her sophomore year of college, Mel was involved in a near tragic crash.
"They hit a tree at 70 miles an hour," Krystal said.
Mel suffered a broken femur, fractured hip, nerve damage to one of her feet, and several other injuries. Months of rehab forced her to drop out of school and move back home.
However, despite taking several pain medications for her injuries, Mel didn't show signs of addiction or at the very least she kept her struggle hidden.
A few years later in 2009, she eloped with her husband Pete. They found out they were pregnant a year later.
Mel gave birth to her daughter, Jace Marie, on April 1st, 2011.
"She looked just like her when she was little, it was kind of like deja vu," Krystal said.
Two weeks later, after a night out with friends, Melanie didn't wake up.
"Her friend called and said, 'She won't wake up,'" Krystal recalled. "'She won't wake up and she's blue.' She didn't wake up so they called 911. They tried to do CPR but she was…"
An autopsy later revealed a combination of alcohol, an antidepressant and hydrocodone was the cause of her death. Mel had been prescribed pain meds during her pregnancy to help wih the pain from injuries that still lingered from her 2005 car crash. She ran out of the prescription after giving birth, but received the hydrocodone from a friend.
"I could tell she was in a lot of pain, but I still think part of it was addiction," Krystal said.
Melanie was just 26 years old at the time of her death. She died sleeping next to her then two-week-old daughter.
"The last thing I heard her say was, 'I love that baby more than anything in this whole world,'" said Krystal.
Two weeks after her death, the family had a baptism for Jace.
"It was the most baptism I have ever seen," said Krystal. "And Jace's daddy, sat by me and the tears just rolled and landed on the baby blanket. Her sister, I could hear her crying in the back."
"When the baptism was over, we walked across the street to her mom's funeral."
Said Janet, ""I couldn't breathe. I feel like I couldn't breathe. It was that feeling of oh my gosh how are we going to recover as a family?"
The grief still remains for the Uher family, a decade after Mel's death. The wounds are still healing.
And in honor of Melanie, Janet Schrick tells her story. Mel's oldest sister, Janet speaks with 30-40 middle and high school students in the Kansas City area. She hopes sharing Mel's story will save lives.
"I just feel like anything we can do so this doesn't happen to other people," Janet said. "That's helping us heal as well. I feel like we're as close as we've ever been, but it's taken a long time. Ten years."
Mel's parents agree.
Krystal, Ray and the entire Uher family preach the same message when remembering Mel.
"You've only got one body so you better take care of it and not abuse it now or you're going to pay for it later," said Mel's father, Ray.
"Life is so short," said Janet. "It's all about relationships. If you can repair any relationship that's not going well. I say do it sooner than later. You just never know. You just never know, that's always in the back of my mind."
As for Jace, she's now 10 years old and just started the fifth grade. She lives with her dad, Pete, in Minnesota. Her grandparents, Krystal and Ray, say she is a spitting image of her mom. They say, they are grateful to be still very much a part of her life.