Wrong way driver kills Tampa police officer
A vehicle driving the wrong way down the interstate took the life of a Tampa officer early Tuesday morning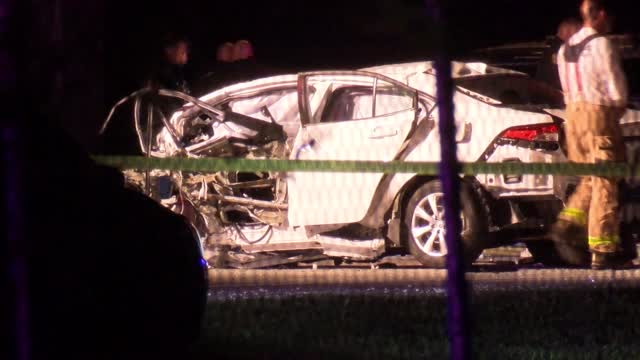 TAMPA, Fla. (KLKN) – Early Tuesday morning, Master Patrol Officer Jesse Madsen was killed when his police vehicle was struck by a wrong-way driver on Interstate 275.
Around 1 a.m. on Tuesday, police in Tampa started to get calls regarding a white Sedan driving southbound in the northbound lanes of I-275. The reports also said the driver was driving very fast and swerving through the lanes.
Then, within minutes of the original call to Tampa police, the Sedan crashed into Officer Madsen's police vehicle between the Hillsborough and Sligh Avenue exits. Both Officer Madsen and the driver of the white Sedan were killed on impact.
Because it is still early in the investigation, police have currently not determined why the driver entered the interstate in the wrong direction of travel.
Jesse Madsen, a 45-year-old married father of three, dedicated his life to the safety and service of others – as a United States Marine combat veteran and, for the past 16 years, as a Tampa Police Officer.
He is a 7-time recipient of the Tampa Police Department's Life-Saving Award. Jesse was a guardian of Tampa. He will never be forgotten.
SEE ALSO: LPD: Man flagged down corrections officers, assaulted one