Yvan Ouedraogo giving Huskers boost in the middle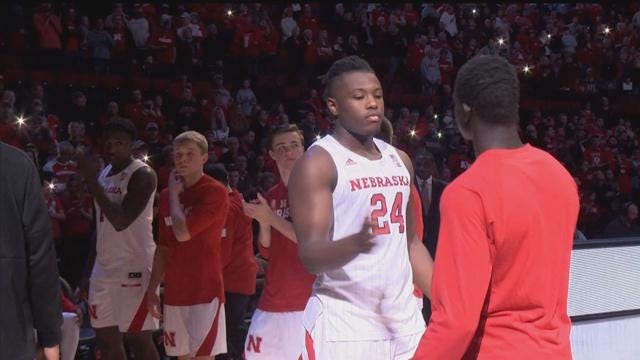 Yvan Ouedraogo shouldn't be playing Big Ten basketball. The 17-year-old from France would most likely still be a high school kid if he grew up in the United States.
Instead, the 6-9, 260 lb. forward is battling in the post for Nebraska basketball, leading the Big Red to a victory over Texas A&M-Corpus Christi. Ouedraogo scored 11 points and grabbed a career-high 14 rebounds for his first collegiate double double.
Nebraska (6-7, 1-1 Big Ten) hosts Rutgers (10-3, 1-1) Friday night at 7:00 p.m.