26 events in Lincoln and beyond to plan your weekend around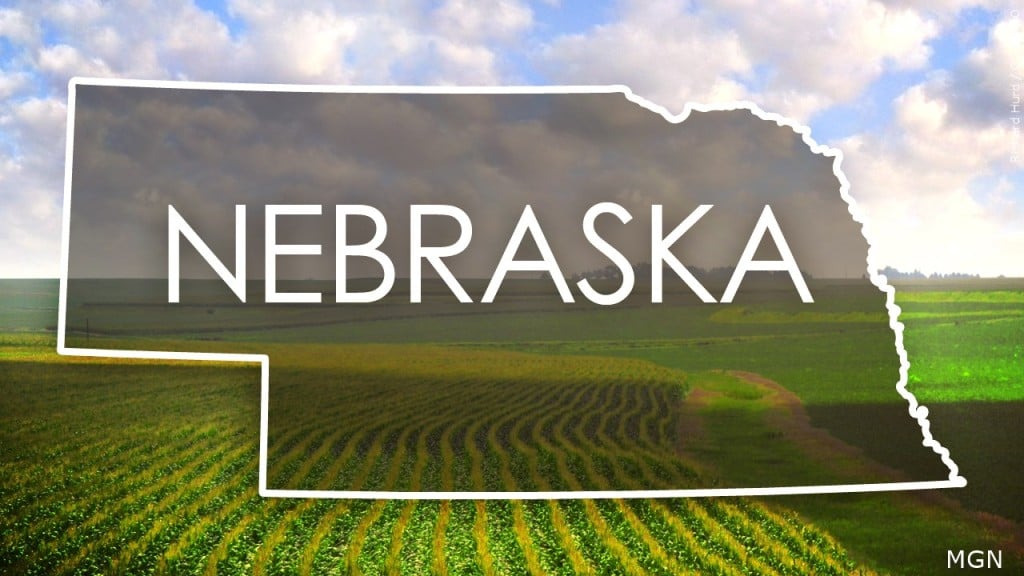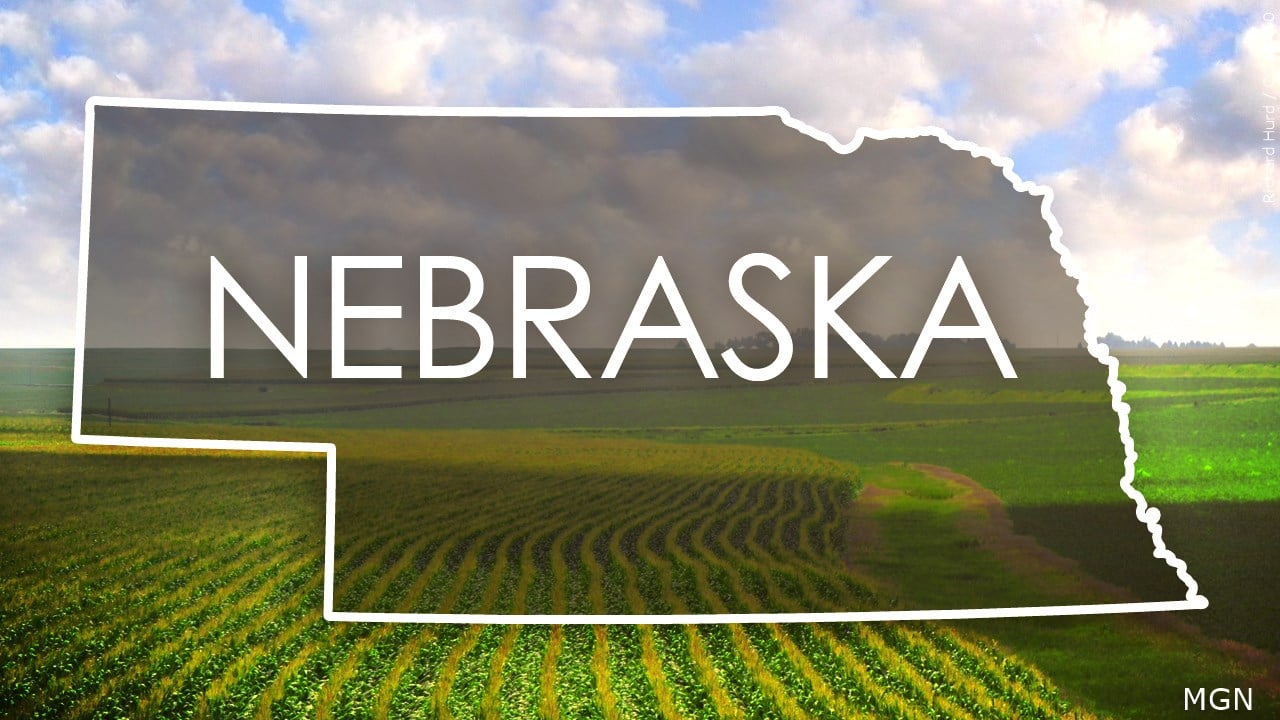 LINCOLN, Neb. (KLKN) – The weather is cooling off just enough to enjoy some time outside.  We've got 26 events worth checking out, like outdoor concerts, markets and so much more.
OMAHA:
Men's College World Series — Through Sunday, 1 p.m. and 6 p.m.
Welcome to the "Greatest Show on Dirt!" Enjoy tailgating with fans from across the country, and in between games, explore Omaha's world-renowned attractions and friendly neighborhoods.
Charles Schwab Field, 1200 Mike Fahey St.
Night Market at Turner Park – Friday, 6 p.m. to 10 p.m.
The 5th Annual Night Market returns to Turner Park for two Friday evening installments sponsored by Veridian Credit Union. Each market will feature a host of activities and attractions, including a vendor village, live music and entertainment, outdoor games, food and drink and more.
31st Avenue and Farnam Street
Shakespeare on the Green – Thursday to Sunday, 8 p.m. to 10 p.m.
Head to Elmwood Park for the return of Shakespeare On The Green. This score will feature "The Tempest" by William Shakespeare. The production is directed by Scott Glasser.
Elmwood Park, 411-1/2 N. Elmwood Road
Omaha Jazz Festival – Friday, 6:30 p.m. to 10 p.m.
It's time to kick off the sweet sounds of summertime jazz. Grammy Award-winning jazz guitarist Norman Brown will perform at the Omaha Jazz Festival. The evening will kick off with keyboardist and composer Brian Simpson and Steve Oliver performing together. If you love jazz, you don't want to miss this.
Stinson Park, 2285 S. 67th St.
Blue House at Stinson Park – Saturday, 7 p.m.
Join your friends every Saturday night in Stinson Park at Aksarben Village for the Saturdays @ Stinson Concert Series sponsored by Children's Hospital and Medical Center. The most talented bands in Omaha will entertain you, and it's free. There will be food and drink vendors, face painting, balloon artists, and the kids can play on the playground equipment. For the concerts, you may bring chairs, blankets and coolers.
Stinson Park, 2285 S. 67th St.
Little Bohemia Walking Tour – Sunday, 10:30 a.m. to noon
The 1880s brought an influx of Czech immigrants who made Omaha their home. On the south side of the city, a piece of their homeland seemed to have been transplanted into America's heartland. The scent of authentic cooking, folks dressed in traditional Czech styles, and open conversation in the Slavic language were once common. This tour explores the people, the history, and the buildings of Omaha's Little Bohemia.
13th and William Streets
OUTSIDE OMAHA:
Immersive Van Gogh Experience – Thursday to Aug. 14
Beyond Van Gogh is a new, immersive experience, incorporating both still and moving art. Masterpieces, now freed from frames, come alive, appear and disappear and flow across surfaces. The show is projected on every surface around you, making you feel as though you have stepped directly into a Van Gogh painting. Tickets are $49.95 for adults and $28.99 for children
Mid-America Center, One Arena Way, Council Bluffs
LINCOLN AREA:
Stransky Park Concert Series – Thursday, 7 p.m. to 9 p.m.
KZUM's Stransky Park Concert Series is a free weekly event that features popular local (and occasionally regional) artists in a relaxed family setting. The series highlights a variety of musical styles and is never too loud. The beautiful park offers a playground, plentiful shade and nearby facilities. Bottled water is available for purchase, and you can come pick up your KZUM swag. Lawn chairs and blankets are encouraged, and calm, leashed dogs are welcome.
Stransky Park, 17th Street and Harrison Avenue
The Wildwoods at Capitol View Winery – Friday, 7 p.m. to 9 p.m.
Head to Roca for an outdoor concert from The Wildwoods, a Lincoln folk and americana band.  Bring your chair or blanket to enjoy some wine, food and great music.
2361 Wittstruck Road, Roca
Movies in the Park — Friday, 9 p.m.
Lincoln Parks and Rec is bringing "Encanto" to the outdoor big-screen for a free showing at the F Street Community Center.  Bring lawn chairs and blankets. Movies will begin around 9 p.m., depending on sunset.  In the case of inclement weather, the movies will be moved inside the Recreation Center.
F Street Community Center, 1225 F St.
Cars & Coffee – Saturday, 8 a.m. to noon
Bring your specialty car to the parking lot and help yourself to coffee and admire some really cool cars like your own. You will also receive two free vouchers to the Speedway Motors Museum of American Speed for bringing a car.
Speedway Motors Campus, 599 Oak Creek Drive
PLATTSMOUTH:
Live on the Plaza & Street Market – Friday, 6 p.m. to 9 p.m.
Come stroll with us through historic downtown Plattsmouth. This quaint river town is nestled in the corner of Cass County, where the Platte River meets the Missouri. Located just a stone's throw away from the hustle and bustle of the Omaha metro area, it's the perfect setting for live music and an evening at the Street Market.
Fourth and Main Street
RAYMOND:
Summer Music Series – Saturday, 6 p.m. to 9 p.m.
Head to James Arthur Vineyards for live music, a great outdoor space and some Nebraska wine.  Skylark, a local group, will be serenading the crowd with familiar favorites.
James Arthur Vineyard, 201 W Raymond Road
EAGLE:
Eagle Farmer's Market – Thursday, 4 p.m. to 6:30 p.m.
Local farmers bring their freshest fruits and veggies to share with the community.  Each week's market looks a little different, based on what ripened this week, so you're bound to find something new to cook with or snack on.
Lutheran Church parking lot, Fifth Street and Highway 34
Eagle Fun Day – Saturday, all day
Eagle Fun Day put on by Eagle Vision includes a volleyball tournament, car show, mini carnival, parade, craft and food vendors, fireworks, street dance and much more.
Village of Eagle. View schedule here.
NORTH PLATTE:
Nebraskaland Days — Through Saturday, all day
NEBRASKAland DAYS is the official state celebration of Nebraska. The Nebraska Game and Parks Commission organized the original festival, which debuted in Lincoln in 1965 with a parade that incorporated the best of Nebraska's community and culture.  Various events happen each day, such as rodeo competitions, concerts and a quilt show. Check here for the complete schedule of activities.
Tim McGraw plays Friday night, Miranda Lambert plays Saturday night.
2801 Charlie Evans Drive
Fort Cody Music Series – Thursday, 6 p.m.
Bases Load and Kim Baxter take the Fort Cody Trading Post Stage by storm.  Concert starts at 6 p.m. with the local openers, and the headline act takes the stage at 7 p.m.  Food and drinks available onsite for purchase.  Bring a lawn chair and a friend.  $5 for adults. Kids 12 and under get in free. 
Fort Cody Trading Post, 221 Halligan Drive
Mega Family Carnival – Saturday, 9 a.m. to 9 p.m.
Join Midwest Elite Gymnastics Academy for its Mega Family Carnival Day.  Wristbands give you access to the whole gym, along with a bounce house, dunk tank, water slide and raffle.  Wristbands are $15.
Midwest Elite Gymnastics Academy, 601 E. Francis St. Suite #2
HASTINGS:
Flatwater Music Festival – Friday, 6 p.m. to 11 p.m., and Saturday, 1 p.m. to 11 p.m.
Live acoustic music, family fun, art vendors, food trucks, local brews and more.
Flatwater is a time for families and friends to kick back under the sun and stars and enjoy music, art, food and fun. This homegrown festival has become an annual destination for people of all ages. $10 daily, kids under 10 are free.
Prairie Loft Center, 4705 DLD Road
This N That Craft & Vendor Show – Saturday, 9 a.m. to 4 p.m.
The show will have a large selection of local crafters and home-based business vendors to shop from. Each show will also have a split the pot raffle. In June, the raffle proceeds will go to the Morrison Cancer Center's From The Heart Fund.
C3 Convention Center, 2205 Osborne Drive E, Hastings
SCOTTSBLUFF // GERING:
Bands on Broadway — Thursday, 6 p.m. to 9 p.m.
Join the Scottsbluff community for a free concert in the park.  Pack some snacks and a cooler, grab some lawn chairs, and enjoy the beautiful weather while listening to some great tunes.  There's no better way to prepare for the weekend than an outdoor concert.  Occurs every Thursday evening.  Free admission.
18th Street Plaza, Scottsbluff
Robidoux Rendezvous – Saturday, all day
As a way to highlight the great gravel trails in Nebraska, the Western Nebraska Bicycle Club created a multi-length bike race.  Choose anywhere from 25 miles to 160 miles.  Registration is required.
200701 County Road P, Gering
NORFOLK:
Elkhorn Valley Museum's Pollinator Party – Sunday, 2 p.m. to 5 p.m.
Celebrate Nebraska Pollinator Week at Elkhorn Valley Museum.  Purchase a $5 wristband to have access to tour the museum, and enjoy the bounce house, crafts, popsicles, and pollinator swag.  Vote for the best photo in the "Picture a Pollinator" contest and try your luck with the raffle.
Elkhorn Valley Museum, 515 Queen City Blvd.
25th Anniversary Gala for CASA 
Court Appointed Special Advocate volunteers speak in court for the best interest of abused and neglected children. Twenty-one local CASA programs are currently serving 48 counties in Nebraska.  This gala will celebrate 25 years of service in Madison County.  $50 per person, or you cna sponsor a table.
District Table & Tap, 226 W. Norfolk Ave., Norfolk
GRAND ISLAND AREA:
4H Shooting Sports National Championship – Sunday to Friday, all day
The 2022 4-H Shooting Sports National Championships will be held June 26 – July 1 at the Heartland Public Shooting Park.  The event is hosted by Nebraska 4-H.  4-H youth from across the country will compete in compound archery, recurve archery, air rifle, air pistol, .22 rifle, .22 pistol, shotgun, muzzleloading, and hunting skills.
Heartland Public Shooting Park, 6788 W. Husker Highway, Alda
Fishing with First Responders – Saturday, 9 a.m. to 2 p.m.
A free community event where you get to know local law enforcement, game officers and medical emergency responders. Have fun, fish, play games, and win prizes.  Lunch is provided.  Register by Wednesday.
Heartland Public Shooting Park, 6788 W. Husker Highway, Alda