Cruising the streets of Lincoln, community member show support for law enforcement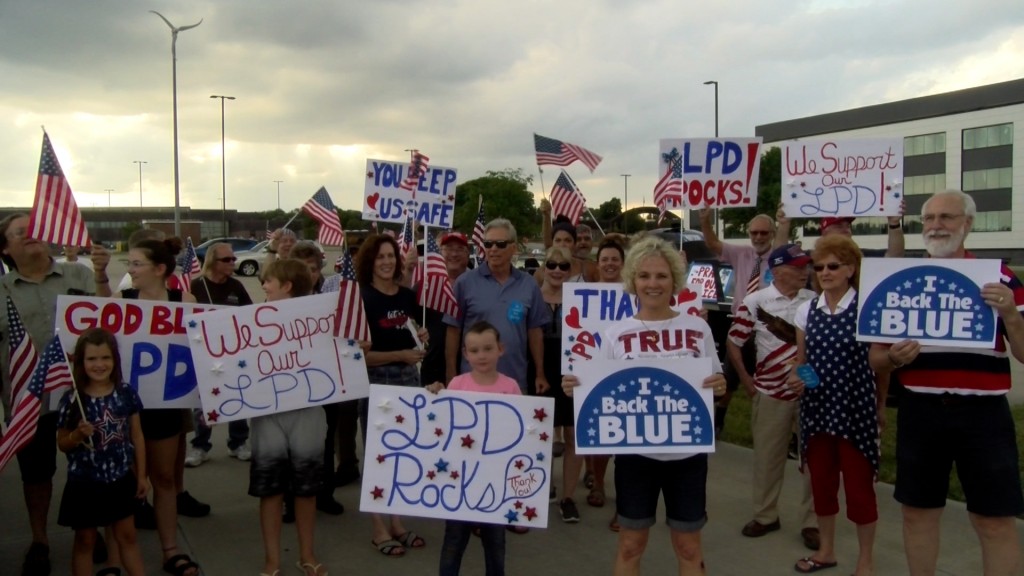 Friday evening, chants of 'LPD! LPD! LPD! could be heard near Southeast Community College, as Nebraskans gathered, for the second time, to show their support for law enforcement.
RELATED CONTENT: 'I learned I couldn't trust the police: Lincolnites share what they hope to see in LPD
It's the "Great Patriot Unity Ride" where cars, trucks, and motorcycles cruised Lincoln, celebrating officers. This all began when one Lincolnite saw how local protests impacted our police department.
"Since then, they have been down and out," said event organizer Fanchon Blythe. "I know one personally who couldn't eat for two days… So, I said we need to do something to support them".
Although Fanchon says the community has given mixed responses to their rally, but she hopes these conversations will lead to more unity within the community.
"We are not for defunding the police, I just can't imagine what that would be like," shared Fanchon. "We are for Black Lives Matter. We are for them protesting peacefully, and that's what we are doing… We just want them to know that we love them and care for them".