6,000 Nebraskans haven't returned for 2nd vaccine dose, DHHS says
The health department and Governor gave an update on vaccination in Nebraska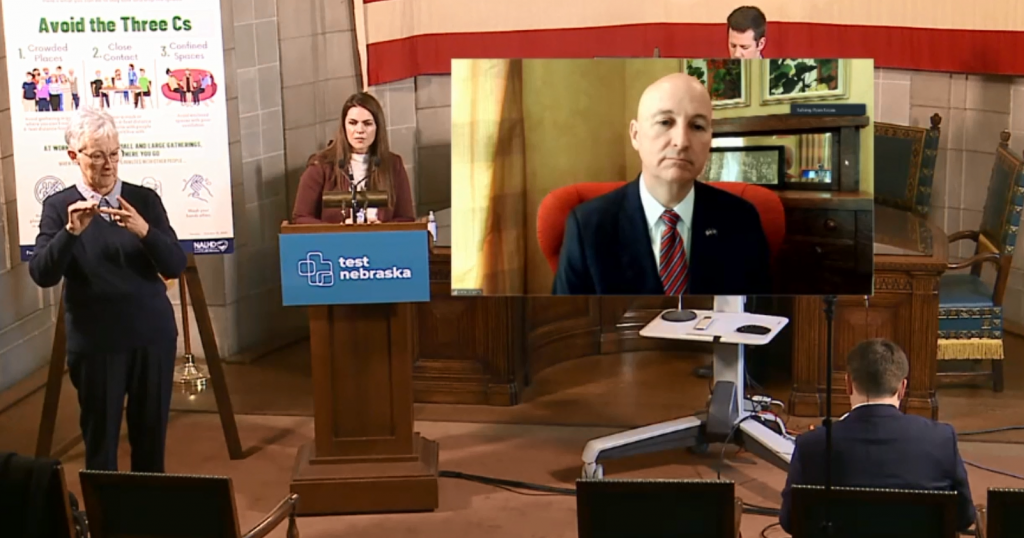 LINCOLN, Neb. (KLKN)- In the latest edition of Governor Pete Ricketts' weekly press conferences, the Department of Health and Human Services (DHHS) announced that approximately 6,000 people in Nebraska have not returned for the second dose of their COVID-19 vaccine.
Angie Ling (above), the incident commander at DHHS, said they're seeing a "slight lag" in people going back for the second dose of the vaccine. She stressed the importance of getting the second dose, saying you need it to be fully vaccinated against the virus.
"Please ensure, if you got your first dose, that you are coming back–we have a dose for you. We want to make sure you're fully inoculated," Ling said.
The "grace period" recommended by the CDC for return for the second dose is four days. However, the CDC mentioned that you can still come back within 42 days for the other dose of the vaccine.
SEE ALSO: PHOTOS: What you need to know for Friday's mass vaccination clinic
Ling and Ricketts also reported that 97% of the first doses of the vaccine have been distributed, and all health departments are in Phase 1B now.
This week the DHHS is submitting a plan for additional support in vaccination.
Ricketts also added that Nebraska is expecting more Moderna and Pfizer vaccines and could possibly see the Johnson & Johnson vaccine soon.
MORE: Vaccine supply not keeping pace with demand in Lincoln's neighboring counties