PHOTOS: What you need to know for Friday's mass vaccination clinic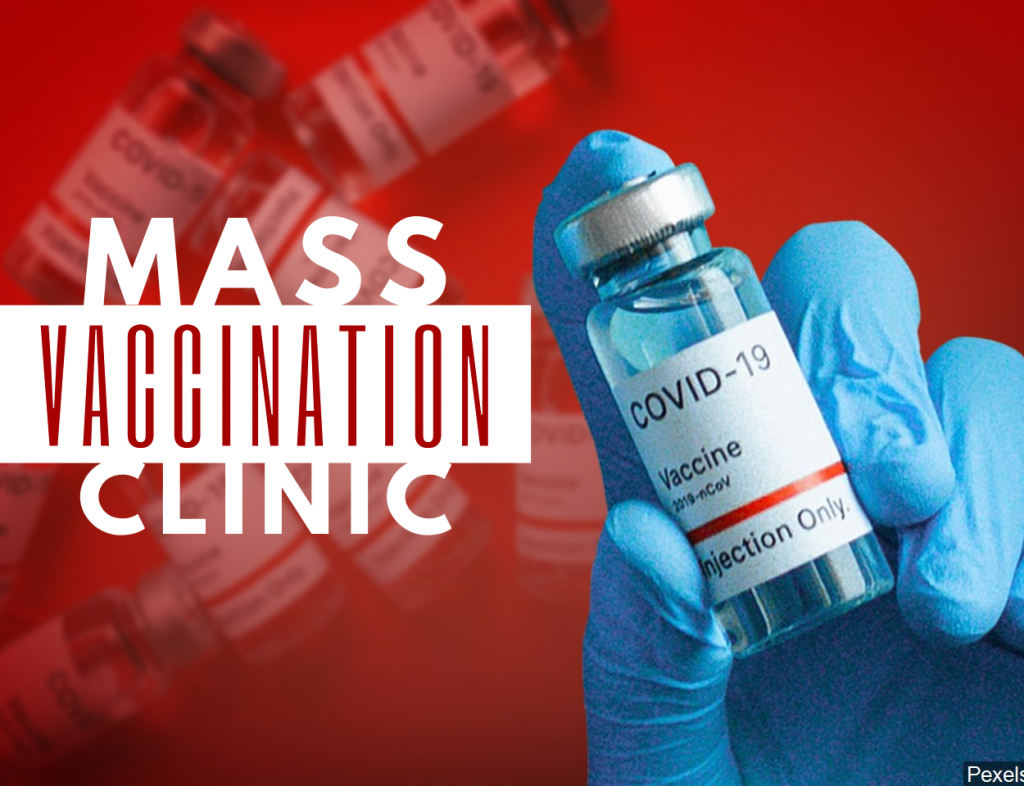 On scene at 11 a.m.
On scene at 6 a.m.
LINCOLN, Neb. (KLKN) — The Lincoln-Lancaster County Health Department (LLCHD) will be holding a mass vaccination clinic for residents 80 years or older. The Friday clinic is not open to the public. You need to have an appointment to go.
It will be located at Pinnacle Bank Arena (PBA), 400 Pinnacle Arena Dr, and will run from 8 a.m. to 3 p.m.
LLCHD has been contacting eligible residents since Tuesday this week to schedule an appointment. To be eligible for this clinic, you must be registered for the vaccine with the county or the state and 80 years or older.
SIGN UP TO BE VACCINATED IN LANCASTER COUNTY
SIGN UP TO BE VACCINATED ON THE NEBRASKA STATE SITE
If you are eligible, but missed the call or haven't received one yet, reach out to LLCHD at (402) 441-8006.
See also: Your Vaccination Station: Answering your questions about the COVID-19 Vaccine locally
About 4,600 residents were called on Tuesday. Appointments have been staggered so LLCHD sees about 400 people every hour.
Director Lopez said if an appointment is scheduled, it is just for that person, not family members or spouses – ONLY that person.
Location free parking options include the PBA Premium Garage. It sits directly on the corner of "R" Street and Pinnacle Arena Drive. (Map below.)
This garage is connected to PBA's main lobby.
PBA General Manager Tom Lorenz added, "Our staff will greet you at the garage entrance. Once inside, it's easy to access from your car or truck directly into the arena staff will direct you to elevators that take you to the main lobby where the clinic is situated."
Free parking will also be available at the Red One parking garage, 555 R St. Limited on-street parking will also be available.
"R" Street, directly south PBA, will be closed to through traffic so residents can safely cross to the Box Office entrance.
"If you are being dropped off by a family member or friend, they can let our street attendant know so they can pull inside the closed street area ["R" Street] close to the box office entrance. So our senior guests can get inside quickly," Lorenz said.
See also: Nebraska will receive 21% more vaccine doses this week
PBA is ADA accessible. The clinic has been set up on the main floor only with no stairways.
About 40-50 PBA staffers will be set to guide residents to the clinic and provide extra assistance.
Lorenz commented:
"We plan to make adjustments to our clinic process depending on the needs of the priority group being vaccinated, and the number of people we intend to accommodate because the group being vaccinated Friday will be some of our oldest residents. We are taking steps to provide extra support and assistance vaccinations will take place on the lower level of the arena online and wheelchairs will be available for those who need them, a family member or caregiver as welcome to accompany the person receiving the vaccine to the process. We will also have extra staff available to help those who may need additional assistance."
LLCHD will have more than 80-100 staff members working the clinic.