A La Vista distillery gives sanitizer to Beatrice Police and workers across Nebraska
As sanitizer becomes a high commodity in the fight against COVID- 19, a Nebraska business steps up to lend a helping hand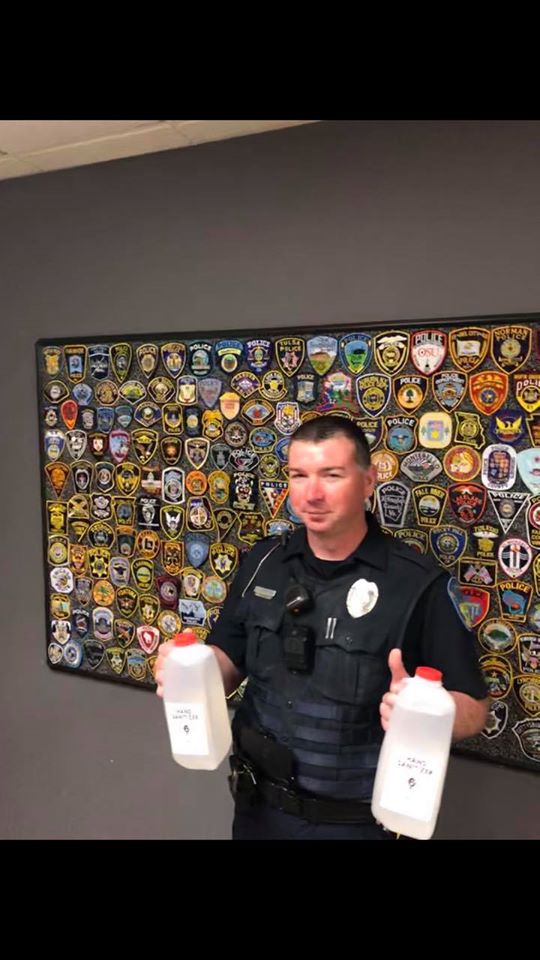 As sanitizer becomes a high commodity in the fight against COVID- 19, a Nebraska business steps up to lend a helping hand.
A La Vista distillery is using their machines to create hand sanitizer.
"Once we realized that we could quickly transition operations we absolutely did," said David Young, for  Soldier Valley Spirits.
Soldier Valley Spirits is providing hand sanitizer free to first responders, health care workers and the public across the state.
They recently gave jugs full of sanitizer to the Beatrice Police Department and Officer Joe McCormick says it came at a vital time.
"As soon as this came up it was like weight off our shoulders," says McCormick. "We sanitized work stations before shifts after shifts, after every single contact completely wiped down the patrol vehicles."
Soldier Valley Spirits  stopped producing their alcohol products to make hand sanitizer in a time where sanitizer is hard to find in local stores.  The company partnered with First Responders Foundation in Omaha to reach out to different workers in need.
"Where in our reach that we've distributed, we've had requests all the way from North Platte and west (of Nebraska)," said Jodi Teal, First Responders Foundation of Omaha. "So, we've got some great connections that are helping us out with the trucking and transport of some of that sanitizer all the way across the state so its been a great collaboration."
Officer McCormick says their donation may help save lives.
"Thank you a lot because it doesn't just help us it's a lifesaver to potentially everyone," adds McCormick. "Because how one officer goes from call to call, we can't minimize still having contact with people."
Many companies have donated alcohol, jugs, sugar, and labels to continue the good works. Young says he plans to continue making sanitizer after the pandemic ends.
"Getting the word out to folks that are interested in contributing and donating, that's important so we can stay ahead of this and continue to produce as long as necessary," says Young.
For more information visit https://soldiervalleyspirits.com/