A Lincoln church gives Easter hunt kits to families
Epic Church is making sure children don't miss out on the essence of Easter.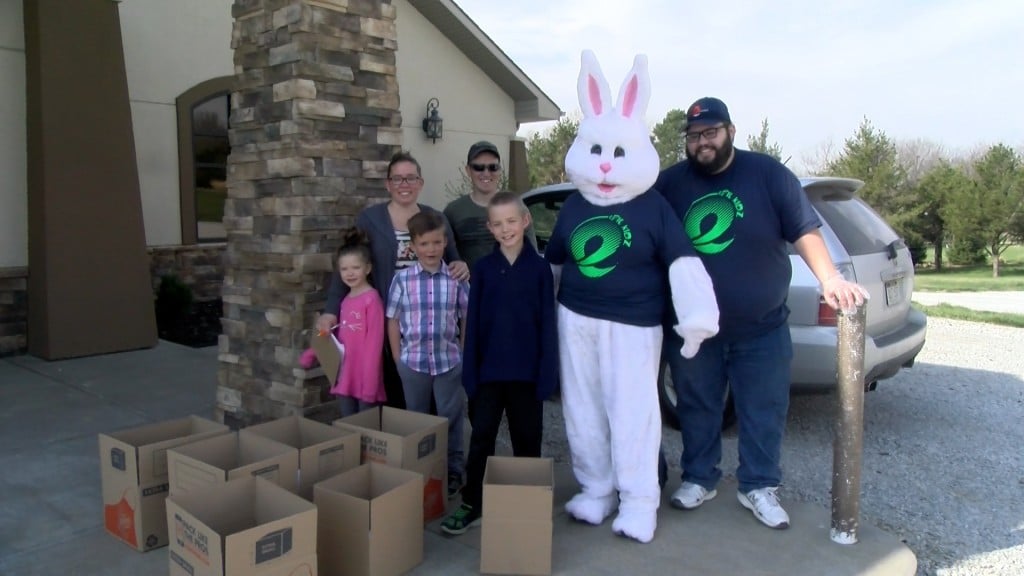 Epic Church is making sure children don't miss out on the essence of Easter.
"We thought since we can't have an egg hunt here at our church, why don't we provide one for people to have it at their homes?" said Pastor Justin Adams.
Epic Church handed out more than 100 boxes full of Easter goodies to families Saturday. Setting up a drive-thru for parents to pick up the kits just in time for the holiday.
Adams says the story of Easter can still be shared with the kits though the public is separated due to COVID–19 quarantines and self-isolation.
"They have eggs you can hide," says Adams. "They also have what we call resurrection eggs which is how to tell the story about Jesus to your kids this Easter at home through eggs," says Adams. "We also have some other things to that will help families celebrate Easter."
A mother says the kit will be happily used with her young son.
"It's really hard right now with the whole pandemic going on so we're gonna go home and celebrate Easter with our little one that's over there and we're just gonna enjoy it as much as we can," says Leticia Huerta.
The boxes also include coloring sheets and stickers and information about the church.
"Our kids need to have hope families need to have joy and some fun during this season," says Adams. "So, this feeds right into that and in my opinion, I think it's so much needed in this time to just have some things that are just fun to do with your kids."
Most families are expected to use those kits today since tomorrow it is expected to snow.