A Lincoln mother uses her sewing skills to give back
A Lincoln mother decided to put her skills at sewing to work, making masks and headbands for the public.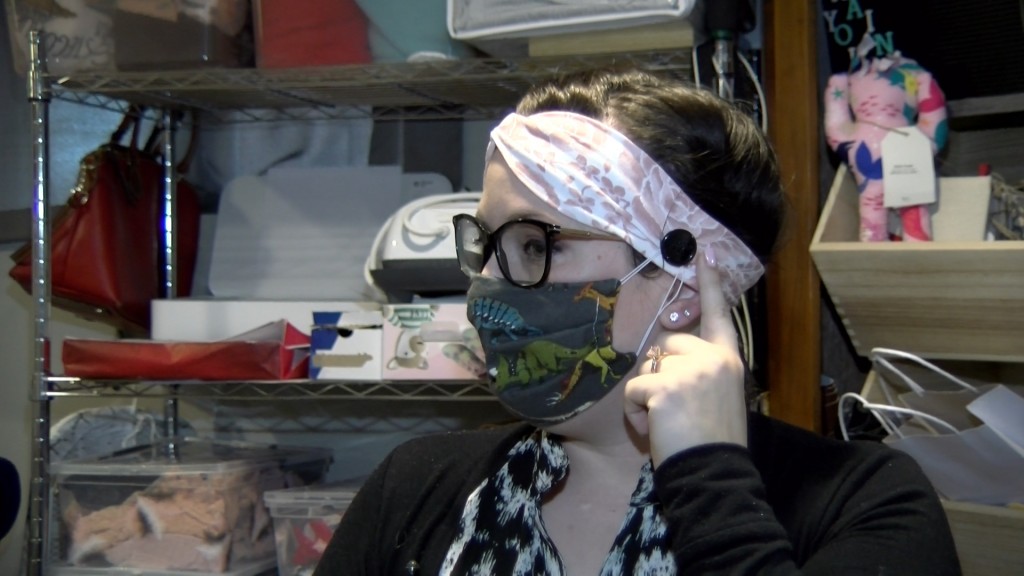 A LINCOLN MOTHER DECIDED TO PUT HER SKILLS AT SEWING TO WORK, MAKING MASKS AND HEADBANDS FOR THE PUBLIC.
"As a community as America we can do what we can this is something we can do right now for them as opposed to waiting for a shipment," says Shaina Youde, owner of Youdesigns.
SHAINA OWNS Youdesigns, AN AT-HOME BUSINESS WHERE SHE CREATES CLOTHING, PURSES, WALLETS AND MORE.
WHEN THE CORONAVIRUS STARTED SPREADING, SHE MADE MASKS FOR HER FAMILY, BUT AS HOSPITALS BEGAN TO HAVE SHORTAGES, SHE DECIDED TO HELP HER COMMUNITY.
"I just went on Facebook I said I am just done being just about my family. my family's covered how can I help where can I help?" adds Youde.
SHAINA HAS GOTTEN REQUESTS TO ADD BUTTONS TO HER HEADBANDS SO IT WILL PROTECT MEDICAL WORKERS' EARS.
"So when you put on that mask and this is a kid mask. So when you put on the mask it goes around the button so it saves that ear. Now all you're gonna have is that pressure of that cotton that that headband is made out as opposed to having that on the ears directly and wearing them down."
SHE HAS SOLD ABOUT 90 MASKS AND USED THOSE FUNDS TO DONATE MORE THAN 200 MASKS TO LOCAL MEDICAL FACILITIES.
SHAINA SAYS SHE HOPES THIS INSPIRES MORE PEOPLE AT HOME TO USE THEIR SKILLS.
"We can also do things in the community," said Youde. "If we have the skills, there's no reason why we all can't help," adds Youde.
To support or follow Youdesigns visit https://www.facebook.com/designsbyyoude/