A local hearing aid service provides free care visits during quarantines
The coronavirus isn't stopping a hearing aid practice from serving others during the quarantines.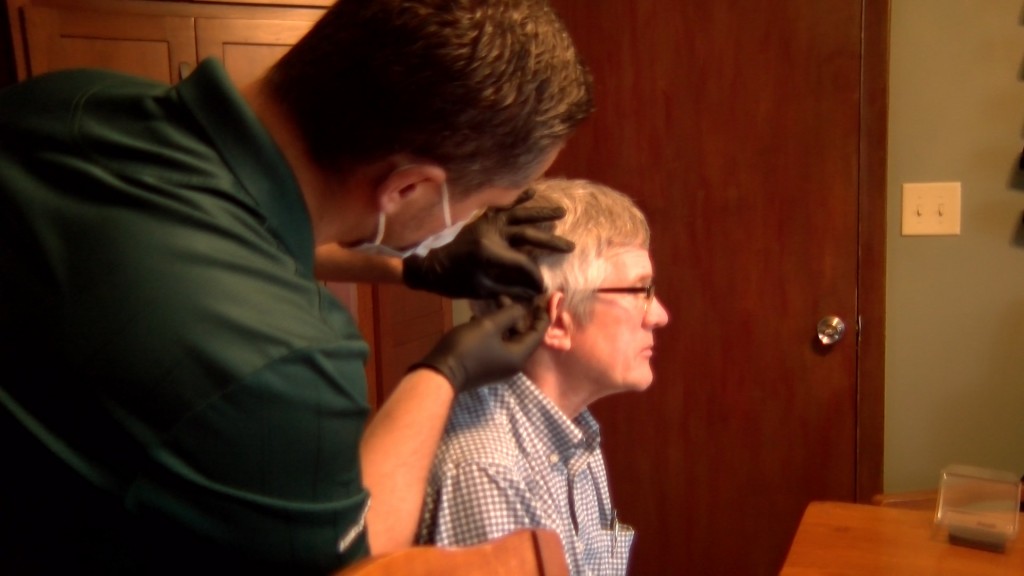 "I'm very excited to now, gosh, hear my wife and see if I'm going to be able to hear things the way I want to be able to hear them," says Kevin Vannostrend, a client who received a hearing aid tune-up.
Custom Hearing Solutions is providing free telehealth and house calls for those with hearing aids.
"Hearing loss in itself already causes people to social isolate and some of the effects of hearing loss are loneliness, sadness, depression, and again we know how important and vital those relationships are," says Lee Oreskovich, owner of Custom Hearing Solutions.
The company opened an emergency hearing healthcare clinic to give free hearing tests and help service any hearing aid repairs during the quarantines.
"We have very robust telehealth options as I mentioned," said Oreskovich. "Obviously, we're making a house call today because some problems do need that in-person connection and us walking through those things. So, that's something that we really pushed out there that we don't want anyone to be left out through this crisis."
A client says having good hearing around this time is vital as information changes daily with the coronavirus.
"Yes, I'm excited to be able to now listen to those more carefully or not have to listen so carefully and still get out what I'm wanting to get out of those programs," says Vannostend.
The local practice has found creative ways to still provide assistance, even helping some nursing homes, where clients can leave aids outside and the practice will fix and return them.
"When we do things like this it's because we feel a sense of obligation to the community and gratitude for the community," says Oreskovich. "We're taking care of the folks who built this city and built this practice over the years. So, when we get the opportunity to help give back to them we are very quick to do that."
The practice also provides curbside and office options for anyone who needs assistance.
For more information visit https://customhearing.net/.