A LOOK BACK: Officers speak on the one-year anniversary of Officer Mario Herrera's death
"He was a friendly guy who's always, always happy to be around," said Officer Nathaniel Grimm.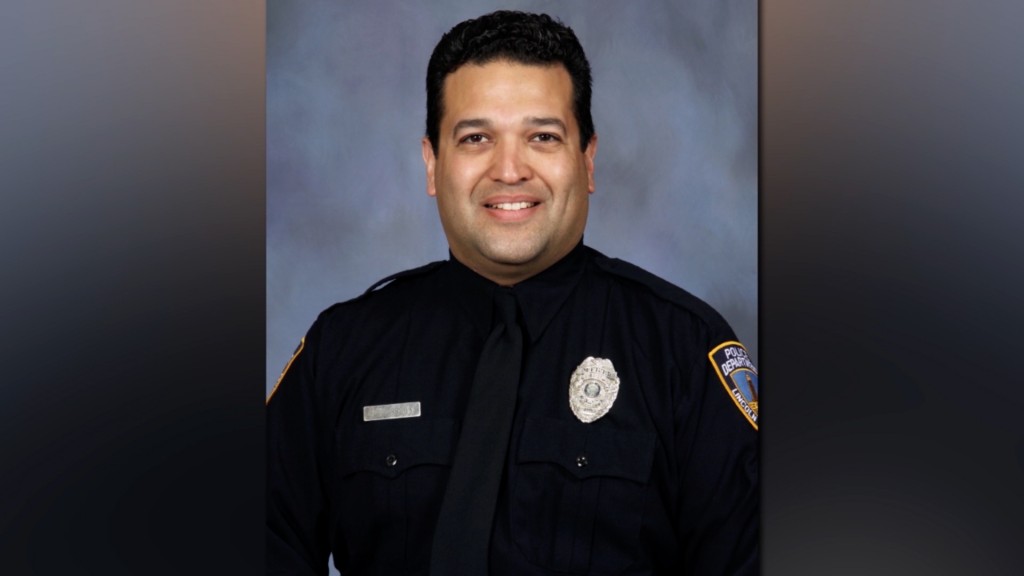 LINCOLN, Neb. (KLKN) — "He was a friendly guy who's always, always happy to be around," said Officer Nathaniel Grimm.
Just one year ago, on September 7, 2020, Officer and investigator Mario Herrera succumbed to his injuries after fighting for 12 days after being shot in the line of duty.
Herrera was shot when attempting to serve a warrant for second-degree assault to a suspect, who was later identified as 17-year-old Felipe Vazquez.
According to LPD, Inv. Herrera was a highly decorated 23-year veteran who is survived by his wife and four children.
On the day of his death, thousands of people lined interstate 80 as investigator Herrera's body was brought back to Lincoln from Omaha.
A year later, the support from the community hasn't slowed down, every day for the past 12 days, people have been lining up to give blood in his honor.
"One year later, wow what a response we've gotten from the community that lifts us up again," said Officer Erin Spilker, Lincoln Police PIO. "During a time that you know we're trying to remain positive celebrate everything about Mario's like. And this is just a really positive way to do that."
An LPD recruit says the aftershocks of Herrera's death keeps him and others on guard.
"It made me kind of nervous," said Hunter Bond, academy recruit. "I mean, like it's such a safe community and then hearing that officer was, was killed in the line of duty, It definitely made me think twice about how I came into the academy with the perspective that it wouldn't happen to me, it's definitely an eye-opener. Now, that you just kind of have to be safe and keep an open mind whenever you're engaging with anybody."
Another officer says the LPD family is still hurting.
"Everybody still has a hard time with it," said Grimm. "It's not something that goes away. It's something that sticks around for a while and it's not something you get over or get past. It's just something you get through and learn to deal with."
Channel 8 and the local community send thoughts and prayers to the Herrera family.