A sea of purple comes together to honor, remember and find an end to Alzheimer's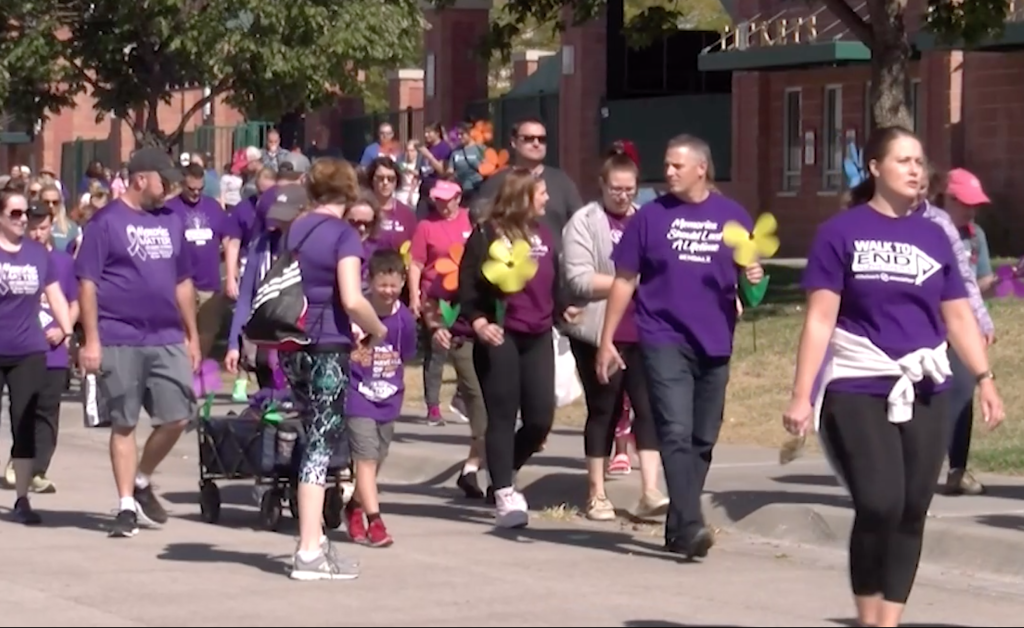 LINCOLN, Neb. (KLKN) — Lincoln's notorious sea of red became purple Sunday in honor of Alzheimer's patients.
The Walk to End Alzheimer's made its way back to Lincoln this year with many eager to find a cure.
This year's goal was to raise $216,000. Half of that was raised before the walk began.
As morning changed to afternoon, the sea of purple began to gather at Hawks Field in Haymarket Park.
With flowers in hand, they began the walk.
One of the walk's committee members, Diana Schilf, said the color purple represents a bigger message.
The purple comes from a mixture of "the stability of blue mixed with the passion of red."
This shows that all those involved are ready to put in the effort for a solution.
"My grandmother, we lost her this year," Schilf said. "She had a form of dementia, and then my father-in-law we lost last year, he had Alzheimer's, and this really has brought to life such an important need."
Schilf said a new drug is being tested out on Alzheimer's patients.
"Every day I am meeting someone who has a connection to Alzheimer's, or they have a family member or loved one with dementia," she said. "It's amazing, and we do need to get that first survivor."
Marilyn John, one of Schilf's fellow committee members, is one of those people.
"My grandpa passed away from Alzheimer's about twelve or thirteen years ago, and although I wasn't super close with him, I remember toward the end of his life, my aunt reintroducing my mom to his own daughter," John said.
She remembers the interaction as heartbreaking but said she remains hopeful that a cure can be found.
To learn more or donate to the cause, click here.