A son starts fundraiser to give to chemo patients on Christmas
Alexander Ryan needs your help to give a better holiday to chemo patients on Christmas.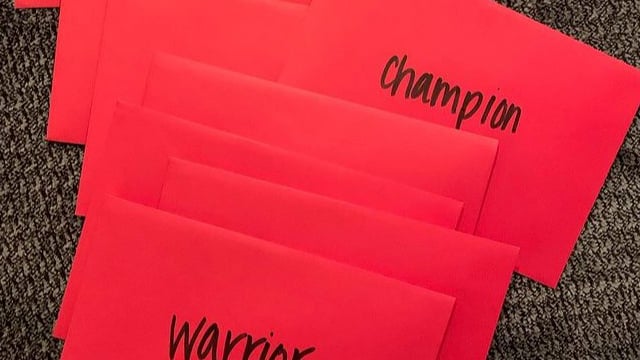 LINCOLN, Neb., (KLKN) — Alexander Ryan supported his mother in Lincoln by being by her side for chemo treatments. He then surprised other patients by giving them gifts. Now he needs your help to do it again this Christmas.
"So my mom's had chemo on Christmas day, Christmas Eve, and the day after Christmas, for quite a few years now and I'd go in with her and there's usually just a lot of people there," said Ryan.
Ryan started Christmas for Chemo Patients, where he gives gift cards for the holiday. He got the idea after being by the side of his mother, who received chemo on Christmas and saw others there alone. She is now battling leukemia after battling breast cancer years ago.
"A lot of people there are by themselves and I guess it made me sad when I went in there seeing that many people having to do chemotherapy on Christmas day," said Ryan. "They are going through a lot of stress on their body, financially, and I mean they're getting chemo on Christmas time when they could be home with their family."
He was able to raise $2,000 last year to buy holiday cards and gift cards and hopes to raise more this year to give to even more patients.
"We wrote stuff on the red envelopes like a champion, warrior, and stuff like that, and then we actually didn't pass them out ourselves," said Ryan. "So when I was there with my mom, we gave them to the cancer doctors and they passed them out to the patients. So, it was kind of cool to see their reaction without them knowing it was me."
Ryan gave 50 gift cards last year and as the fundraiser grows, he plans to up the dollar amount on each card and the number of cards.
"I really appreciate any support, whether it's $5 or $10, so we can give back to those chemo patients and kind of bright up their holiday," said Ryan.
If you want to give, you can visit Alexander's GoFund me page.