A weird weather worry in Florida you have to see to believe
You aren't reading that wrong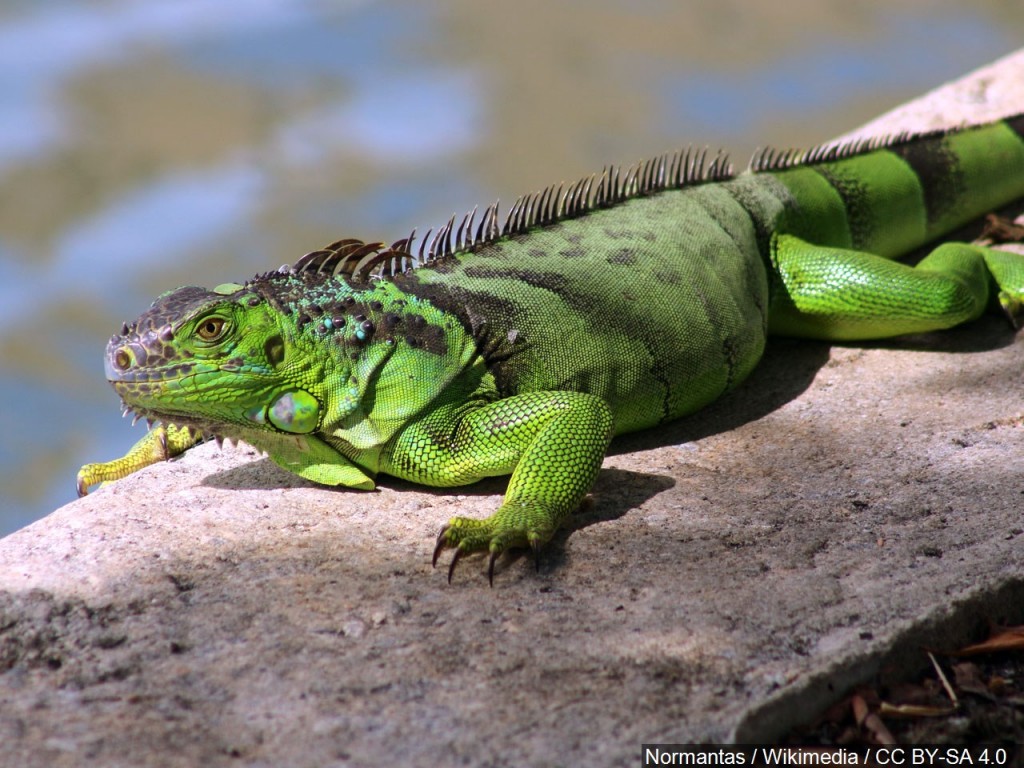 MIAMI, Fla. (KLKN) – Falling iguanas are a possible concern Christmas week in south Florida, according to the National Weather Service in Miami.
As temperatures there dip well below normal for the normally warm climate, the iguanas just can't handle the frigid air and they just become stiff and immobile when temperatures get below 40 degrees or so. That means if they are up in a tree, they become stiff and fall down. They don't die. They just are stuck in place until the temperatures get warmer.
They can become aggressive when they thaw out, so people are asked to not mess with them when they are coming back to their regular movement.
Dec 21 – Brrr! Much colder temps expected for Christmas. Low temperatures in the 30s/40s and falling Iguanas are possible. Keep up with forecast changes and stay warm! #flwx pic.twitter.com/BRYfugIE5Q

— NWS Miami (@NWSMiami) December 21, 2020
This "Falling Iguana" concern goes for the next 6 – 10 days.
Here's a video of falling iguanas from earlier this year from ABC station WPLG in Miami.
Dec 21 – Brrr! Much colder temps expected for Christmas. Low temperatures in the 30s/40s and falling Iguanas are possible. Keep up with forecast changes and stay warm! #flwx pic.twitter.com/BRYfugIE5Q

— NWS Miami (@NWSMiami) December 21, 2020