Aardvark Antiques hosts donor auction to raise money for flood victims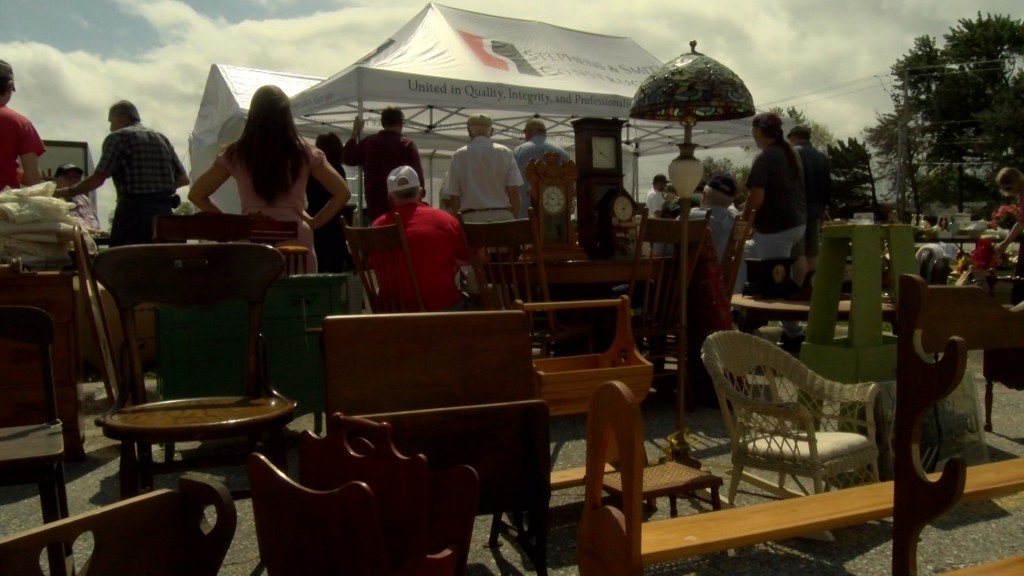 Two months ago, some of 83 different antique dealers came together to donate items for auction this Saturday. All proceeds for the donor auction would go directly to help this year's victims of the Nebraska flood.
"All of our dealers here at the Aardvark antique mall have banded together, donated things out of their booths and so forth to raise money for these victims," said Aardvark Antique associate Joseph Gulick.
Local antique dealers say they take much pride in being able to contribute back to the community.
"We're all Nebraskans and we all care and we're just trying to do our part to give back to them," said Mike Pittz.
Being new to Nebraska, Gulick says the traditional Midwest hospitality shines here today.
"For every bad thing in life there is a good thing in life, and being new to Nebraska I've seen how it makes the community stronger actually, and as I understand we're known for being Nebraska Strong," said Gulick.
Some individuals walked away with antiques they can both enjoy, and feel good from contributing to the relief funds.
"I got a nice little Miller High Life sign for a really good deal and I'm gonna put it in my basement and hopefully enjoy it for years to come," said buyer Johnathan Neal.
Neal believes his purchase will provide a constant reminder to him and his family that there is good merit in is purchase and recommends to always pay kindness forward.
The art of giving comes down to is kindness and compassion, something that is always the Nebraskan way.
"Help your neighbor, it all comes down to being kind and helpful, that's what life is all about," said Gulick.