After a week of cold weather, many dress down for 2023 Polar Plunge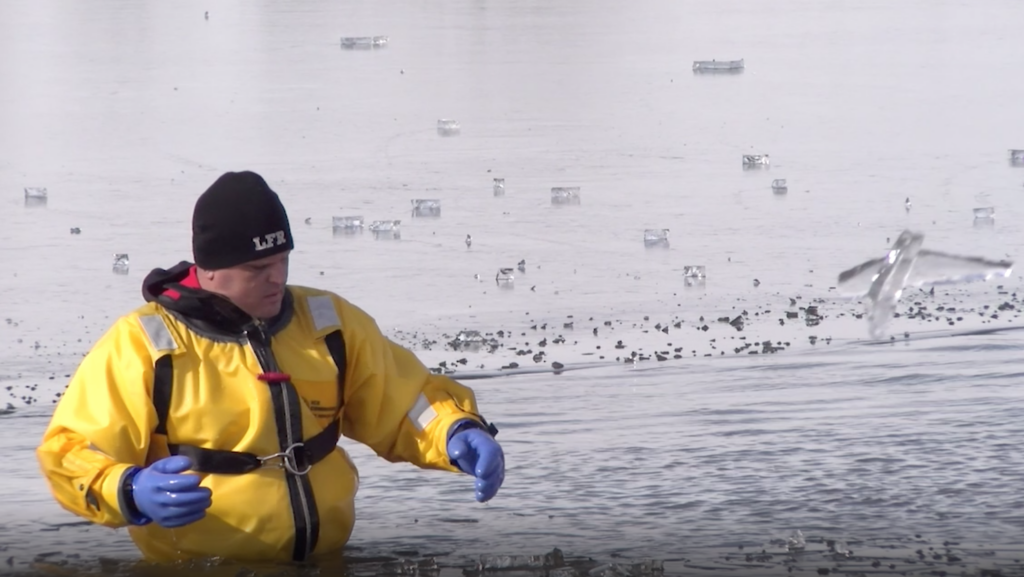 LINCOLN, Neb. (KLKN) —The past week had Lincoln residents adding layers to combat the cold weather, but participants in Saturday's Polar Plunge did the opposite.
On the east side of Holmes Lake, participants and their families gathered to watch another year of individuals track into the freezing water to raise money for the Nebraska Special Olympics.
CEO of the organization Carolyn Chamberlin said the experience is worth trying at least once.
"They hit the cold water, go into shock and the next thing you know, they're running out of the water and the goal is to get their wet clothes off as fast as possible," she said.
Participants were tasked with the objective to make it out into waist-deep water to tap a floating manikin before exiting the water to change.
Chamberlin said many people don't think they can do it, but others are ready to jump in.
"We see it at every plunge, every year is the athletes of Special Olympics also plunge and they are brave enough to lead," she said.
Just after 11 a.m. the first team, comprised of the athletes made their way into the water supported by the cheers of the crowd.
Several teams followed after each gasping at how cold the temperature of the water was.
For more information on activities sponsored by the Nebraska Special Olympics visit their website.