'Appalling and insulting': Beatrice man shocked at vulgar message on his restaurant receipt
"That they would put something like that out there was totally appalling and insulting."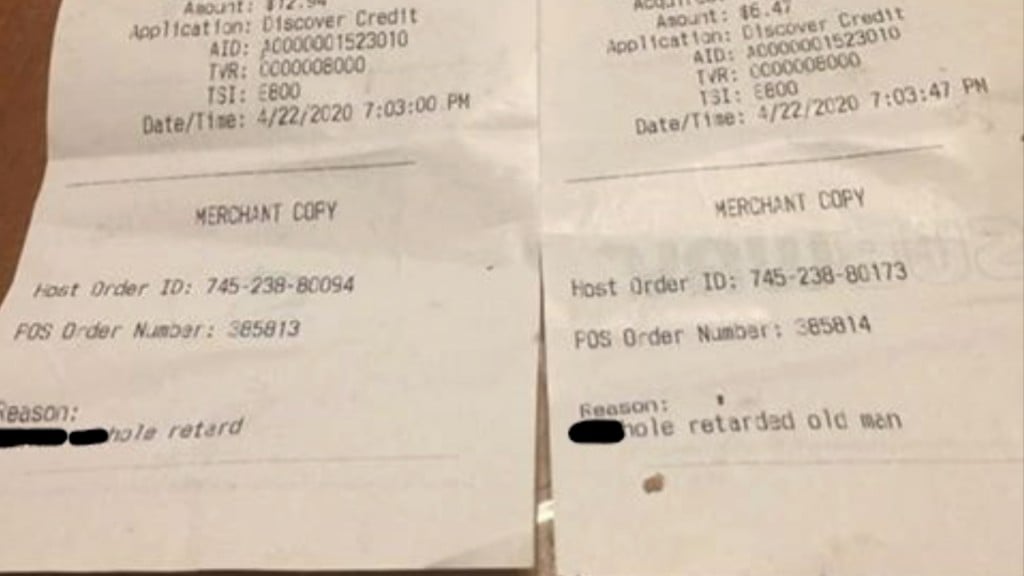 Ralph Russo couldn't believe his eyes when he read what was on his Subway receipt. A retired minister, they were words he wouldn't repeat out loud.
The words typed on the bottom of the receipt: "F—–g a–h— retard a–h— retarded old man."
"That they would put something like that out there was totally appalling and insulting," Russo said.
Russo had gotten a sandwich, and had a dispute with the Subway employee about the price he was charged. After bringing it to the employee's attention, and thinking the matter resolved, Russo went home.
When he saw the message, he immediately went back to the store and asked to speak to a manager. He did, and they referred him on to the shop's owner, John Roseberg.
Roseberg told Channel 8 Eyewitness News he also couldn't believe what he read on the receipt. He's fielded many complaints about employees over his 30 year career in the restaurant industry, but says this was the worst he's ever heard.
"It's reprehensible to even speak in those terms to anyone with a disability or the elderly or to anybody," he said.
Roseberg immediately terminated the employee, called Russo to apologize, and offered him coupons for free sandwiches.
"Our number one goal is that they have to leave happy and that obviously didn't take place in this case," he said.
Russo, who has been using a wheelchair since he lost one of his legs, said he has no ill will toward the store. He accepted Roseberg's apology, but says he's not sure if he'll return to the restaurant.
"I don't know if I want to bite into a sandwich and thinking about those comments," he said.
Russo says he wants this incident to serve as a lesson to people about the implications of their actions and how words can hurt. He says with everything going on in the world, he doesn't want people to forget to display basic human decency.
"By all means don't label or call anybody names," he said.