Are toys and games making a comeback through self-quarantine? 'Toys From The Past' says yes!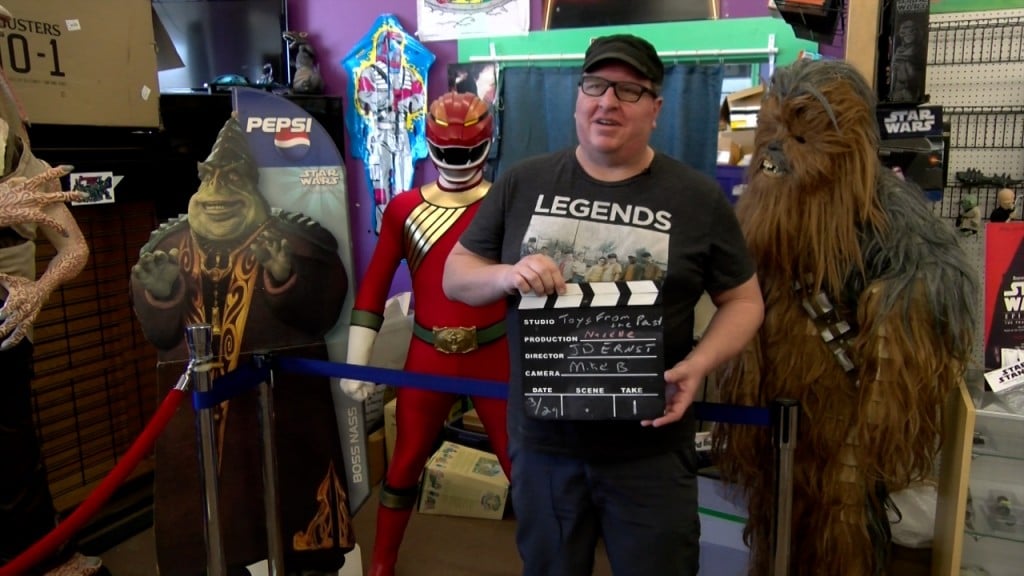 A local toy store has shut its doors for coronavirus, but its online business is still going strong.
The store, Toys From The Past, on Arapahoe and 13th street, has caught the attention from a documentary production company.
It will soon be featured on major hubs like Netflix or Amazon Prime.
//NAT// "I believe it's Nacelle" "NACELLE"
"Take one here. My name is Jared Ernst. I work here at Toys From The Past, Lincoln, Nebraska. We're here basically right now, shut down, but we're filming for a documentary, a Toy–umentary if you will," said Jared Ernst, a volunteer at Toys From The Past.
"If you collect toys, and if you are a person of nostalgia, or even just a kid at heart, this is your paradise, this is where you want to be," said Ernst.
//NAT// "30 thousand Hotwheels. My kids love these. 30 thousand," said Ernst.
//NAT// "During these times, people are maybe going to go up to the attic and start digging," said Ernst.
"The Toys That Made Us on Netflix, the Movies That Made Us, shows like that, people are getting caught up on that kind of thing and when they are, that drives them into collecting and this store and toys and then they realize man I love that stuff," said Ernst.
//NAT// "We have b–reel to shoot still," said Ernst.
//NAT// "Right when people were starting to worry they were going to get shut in, they were here looking at board games, and if you look at the back wall, we still have….. ah that's all the board games," said Ernst.
"You know Friday, Saturday, Sunday is definitely our busiest time. We get in 200, 250 customers through the door," said Ernst.
"We've had to close the doors, for one, and the employee's last day was yesterday, so…," said Ernst.
"It's a lot to take in, but at the same time, simple distractions such as getting a LEGO set out and starting it from start to finish and finishing that LEGO set… my kids just did it the other night. From start to finish we built it all the way through. Not once did we think about hey we've been inside for 2 days, you know, or this or that. Those toys took us to another place for that amount of time and we finished that set together," said Ernst.
//NAT// "And Elvis is still in the building," said Ernst.
"Just kind of kicked it into gear to get the website going and up a little bit more because we had to have a means to sell," said Ernst.
//NAT// "So what we did was we had that up on the website and he was able to log onto there and make the purchase and come in for the pick up." "It's going right into my collection." "I don't blame ya. It's awesome. I love the box," said Ernst.
"Especially in trying times, nostalgia is kind of a positive and when you have 8800 square feet of vintage toys and modern toys, people tend to notice," said Ernst.
"It's not how you handle a tragedy like this, it's how you come back from it, and I want these local stores to come back better than ever," said Ernst.
For this production, 50 percent of the proceeds will go to the documentary company and 50 percent will go back to the stores that hosted the episode.