Art exhibit bringing awareness to sexual assault now open on UNL's campus
With April being sexual assault awareness month, UNL is making sure they bring attention to sexual violence and how prevalent it is.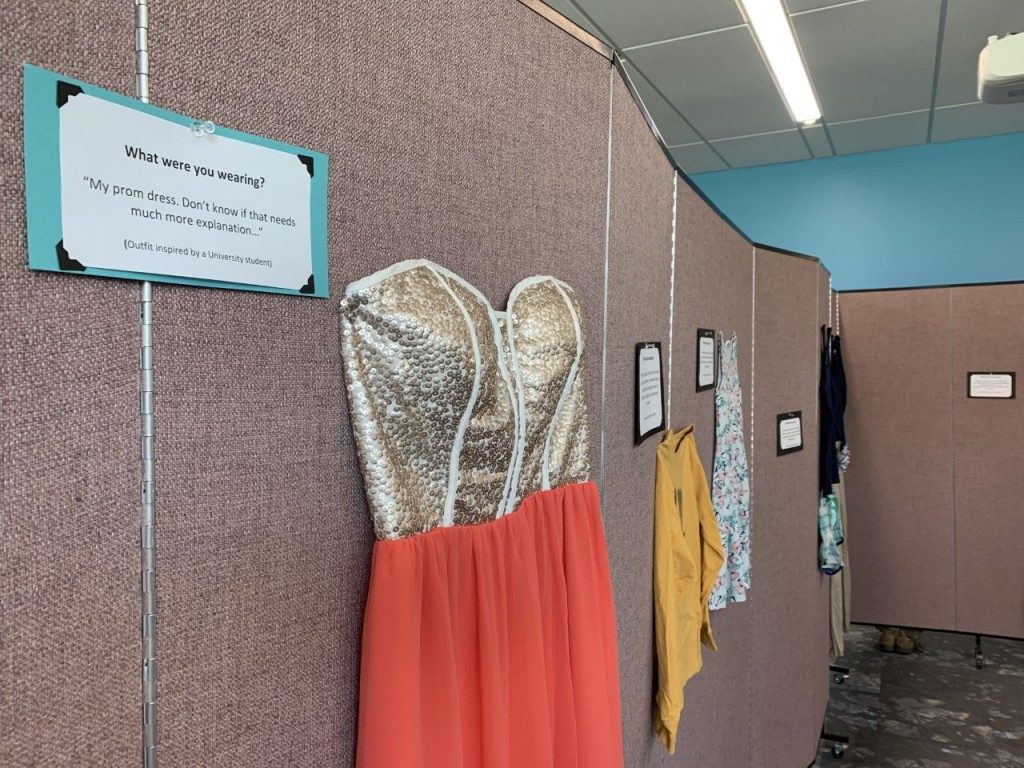 LINCOLN, Neb. (KLKN) – The University of Nebraska-Lincoln is showcasing a survivor art exhibit called, "What Were You Wearing?" It's all to bring awareness and help people understand that it is never about the clothing when sexual violence occurs.
The installation shows what victims were wearing when they were sexually assaulted and brings light to their stories. The exhibit is meant to bring awareness to sexual assault and how prevalent sexual violence is no matter what age, gender or race.
"Survivors across the country have submitted their own stories about what they were wearing when they were sexual assaulted," Lanie Stutz, a CARE Advocate said. "The hope and the point of the display is to really challenge the thoughts and concepts that what you were wearing has anything to do with why you were sexually assaulted."
The project is put on by the Center of Advocacy, Response and Education on the university's campus. This marks the 3rd anniversary of the exhibit on campus. Back in 2019, the installation received a lot of positive feedback, the group says. They held the exhibit virtually last year due to COVID, but is back in-person this year.
"So many people think sexual violence looks like the little black dress that you see around the corner," Melissa Wilkerson, a CARE Advocate said. "They don't think that sexual violence looks like kids clothing or wearing a husker shirt and a pair of cargo pants."
You can find the exhibit inside Willa Cather Dining Complex (Pioneers A) on UNL's campus this Wednesday (10 a.m. to 8 p.m.) and Thursday (10 a.m. to 5 p.m.). Next week, the exhibit will be moved to the East Campus Union, Monday through Thursday, those times are listed below.
Monday: 10 a.m. – 5 p.m.
Tuesday & Wednesday: 10 a.m. – 8 p.m.
Thursday: 10 a.m. – 5 p.m.
If you or someone you know has been a victim of sexual assault, there are resources available. Visit the Center of Advocacy, Response and Education's website or call 402.472.3553.