Barking dog helped people escape a burning Lincoln home Monday morning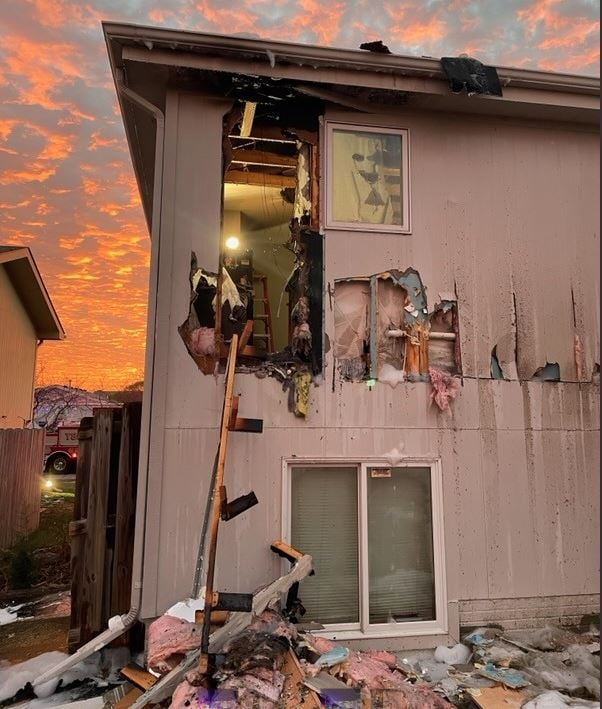 LINCOLN, Neb. (KLKN) — Lincoln Fire & Rescue is crediting a dog for helping make sure everyone got out of a burning home safely on Monday morning.
Officials say two people were inside a house on the 1600 block of Southwest Jordan Street when faulty wiring sparked the blaze.
We're told it started in the kitchen walls and spread to the attic, causing heavy smoke that could be seen coming from the roof.
Both people inside the home got out OK along with two dogs and a cat, but damage to the property is significant.
LFR estimates it will cost $150,000 to repair and replace everything.  The people living there also won't be able to return home until further notice.
More than a dozen units responded to Monday's fire just before 6 a.m.  Officials say the quick response helped them put it out within 15 minutes.
The home's owner told authorities no alarms went off as he was in the middle of installing new smoke detectors.