Big Red Keno files lawsuit, says Lincoln Race Course broke contract
Nebraska's largest keno operator says it signed an operating agreement in 2013 to run casino gambling.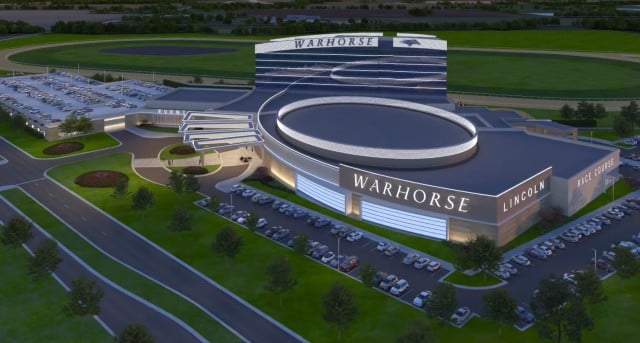 LINCOLN, Neb. (KLKN) – Nebraska's largest keno operator has filed a lawsuit. Big Red Keno said it signed an operating agreement back in 2013 to be able to run casino gambling operations at the site of the Lincoln Race Course.
The keno's contract with the Lincoln Race Course and Omaha Exposition Racing states:
"If additional gambling activities are legalized in the future and you wish to offer those activities at the premises we agree to use our best efforts to make those activities available to you on mutually agreed terms."
It also goes on to state:
"…you agree not to permit anyone other than us to offer, supply or install gambling activities…at the premises under any circumstances before the scheduled expiration date of this agreement."
Big Red Keno said the contract is valid until 2033.
In March, WarHorse Gaming and the Nebraska Horsemen's Benevolent and Protective Association teamed up. They announced plans to build a $220 million casino resort at the Lincoln Race Course off  Highway 77 and Denton Road. It will include thousands of gaming stations, a hotel, event space, restaurants and amenities.
Big Red Keno released a statement to Channel 8 on Wednesday stating:
"Despite Big Red Keno's efforts to discuss the matter with Lincoln Race Course, Lincoln Race Course refused to honor the contract and has proceeded to breach the contract by moving forward with services from another provider."
The keno said the lawsuit is to protect its gaming rights at the race course facility.
WarHorse responded by saying:
"The issue is completely external to WarHorse Gaming's agreement with the Nebraska Horsemen and has no effect on our relationship nor the planning and development of the WarHorse Lincoln facilities."
Omaha Exposition and Racing leases the property at the course and operates racing. It declined to comment on the situation.
Big Red Keno wrote a letter to the Lincoln Race Course in February saying it was fully prepared to fulfill its obligations under the contract in regard to expanded casino gambling.
We will keep you updated on the state of the lawsuit.