Birthday wish for 106-year-old Lincoln woman is to attend Huskers game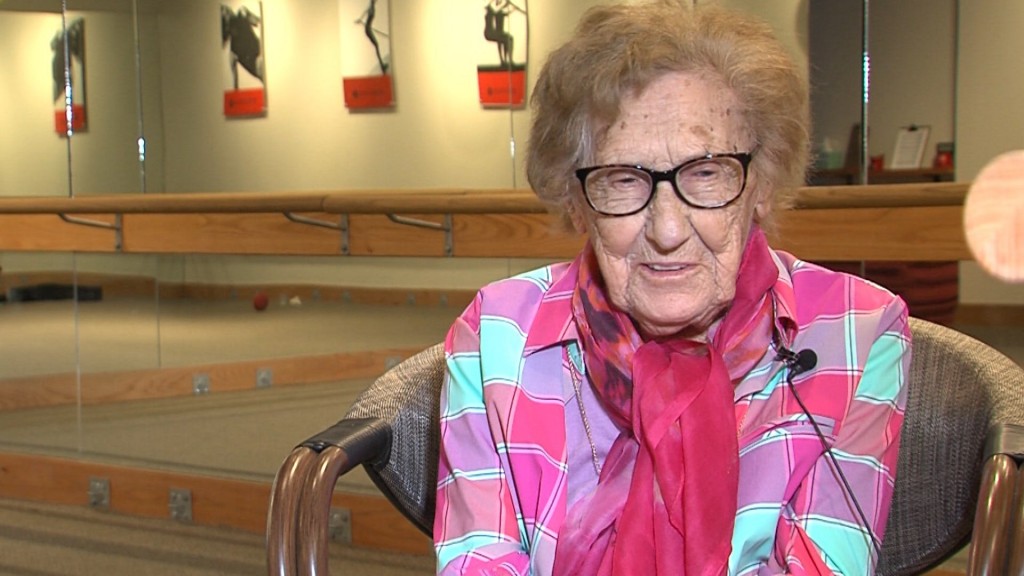 It's not every day that people get to celebrate a 100th birthday. Lincoln woman, Thelma Chase, has surpassed that, now celebrating 106 years of a long life. She says she is feeling pretty good.
"I'd run a race if I had too, but no I couldn't," Thelma said.
Three times a week, Thelma and her son Bob go to a fitness center called Pure Barre.
"I started introducing her to our basic Pure Barre movements, bending and stretching, creating pliable muscles and she says this helps me get in and out of chairs, out of cars, I am able to be more active because of these drills," Bob said.
Thelma told Channel 8 Eyewitness News that the exercises are not work for her, she says it's something she does to pass the time.
"Stay happy and be glad for what you have," Thelma said.
Bob says he truly believes these simple drills are keeping her strong.
"It just shows me that staying with something that's safe and sound, it's going to enhance your life," Bob said.
Thelma lives with her son Bob and his wife. They say she is very active at home, always wanting to do something.
Aside from the exercises, she likes baking, knitting and cheering on the Huskers.
"Oh yeah, I love watching the Huskers," Thelma said.
Thelma is hoping she will be able to go to a game this year and maybe even meet Scott Frost.
"She thinks the stadium is so beautiful, she claps every time the game is about to come on," Bob said. "She ran away from dinner the other day with my sister because the game was going to be on."
It's moments like these, Bob says it's something he cherishes. It's not very common for people to get to enjoy their parents for as many as 106 years.
"It's taught me to appreciate every day because every day with her is a gift, she is a living treasure," Bob said.
And as to living a long and healthy life, Thelma says it's quite easy.
"Just a good sharp mind is the most important thing," Thelma said.