Bored in the house? Campgrounds will be reopening to help you reconnect with nature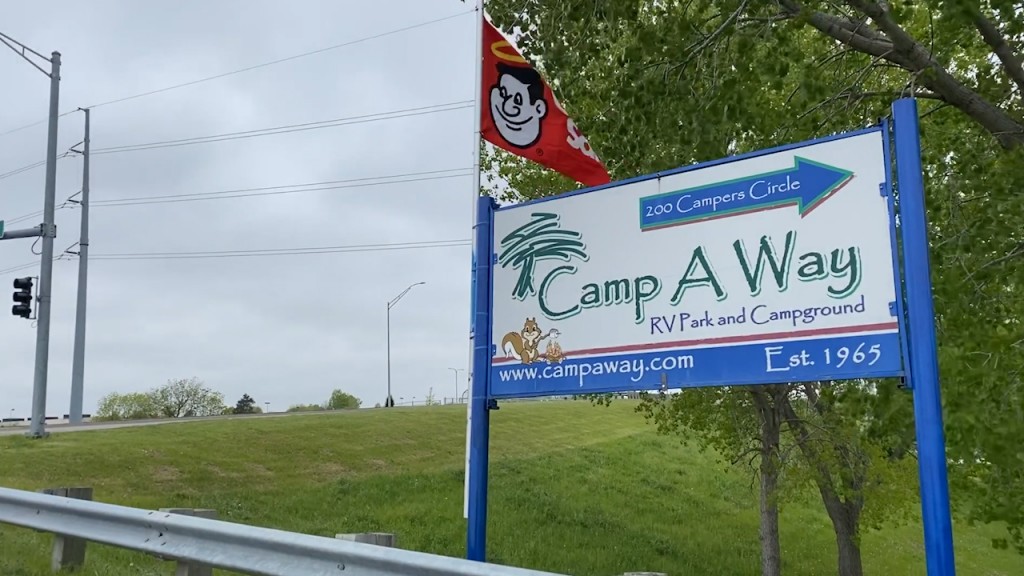 With summer about a month away, people have been itching to get back outside. Thankfully, Nebraska Game and Parks has decided to relax restrictions, allowing more recreational vehicle (RV) campgrounds to reopen, starting Wednesday, May 20th.
RELATED CONTENT: Some state park area RV camping opportunities to be restored
But not all campgrounds have been shutdown. Lincoln's Camp A Way RV Park and Campground, located near I-80 and Superior St., has remained open. They are consider essential as they are housing people with no where else to go.
Dave Queen, the owner of Camp A Way, said they are "having people shelter in place because were they were trying to go was closed down… fortunately we were open and we were able to take care of those people".
Some of these residents include Canadian citizens, unable to cross the boarder to get back to their home county, trade workers, and campers kicked out of other parks that did have to close down.
By opening up more of the camping industry, more people will be able to comfortably enjoy the outdoors. And it seems there is plenty of demand.
"Pennsylvania opened up dirt camp grounds, and one camp ground with 150 sites sold out in 3 hrs," said Dave. "There's a pent-up demand for people wanting to be outside".
Dave said Camp A Way will also be reopening their pool and spa areas, which will be regularly sanitized, in anticipation for Memorial Day weekend.
For more information on Camp A Way, click here.
For more information on Nebraska's campgrounds and outdoor activities, check out this overview of Nebraska Game and Parks' current COVID-19 health information:
Starting May 20, guests may begin enjoying recreational vehicle camping at select state park areas where social distancing and group-size recommendations can be maintained to help ensure compliance with the state's public health directives amid the COVID-19 health situation. Read our FAQ's on RV camping here.
Park grounds remain open to the public for day use. However, state designated beach and swimming areas will be closed until further notice. Some undesignated beach areas will remain open only for walk-in access and fishing if social distancing and the 10-person gathering size limit are maintained. The closure of designated beach and swimming areas managed by the agency was necessitated, in part, by recent incidents involving large gatherings and lack of social distancing at multiple state park venues.
Game and Parks closures for cabins, lodge rooms, group shelters, undesignated campsites, and tent camping at state park areas and wildlife management has been extended through May 31, with a possible extension. As of March 30, state park and recreation area playgrounds and play structures are closed until further notice.
Continued modifications, including our phased approach to expanding services where possible, will be announced by news release, email, and NGPC social media.