Bryan Health nurses see younger cases as summer COVID cases surge
Bryan Health nurses say the summer surge is unexpected and say many of these cases are preventable.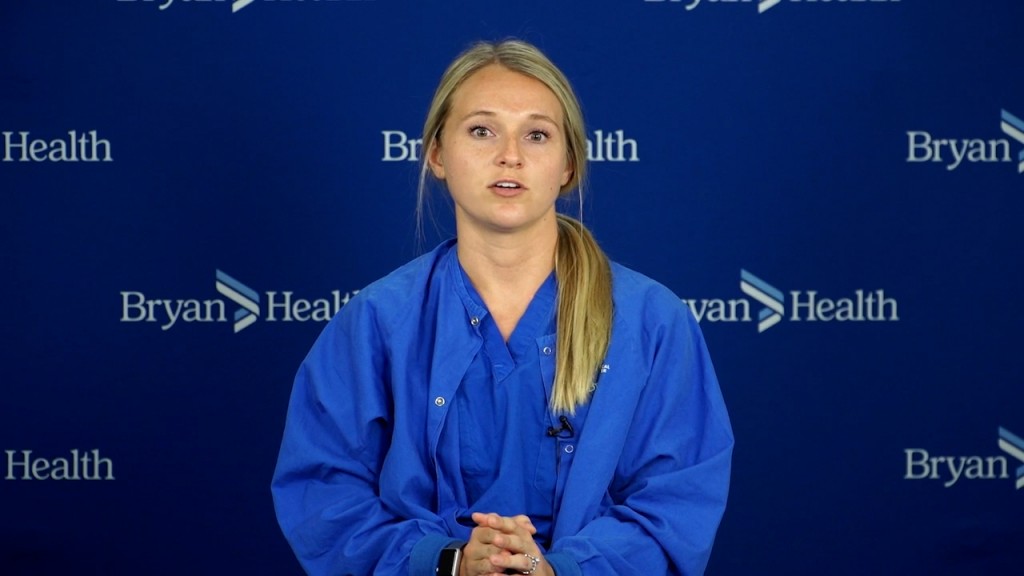 LINCOLN, Neb. (KLKN) — Bryan Health nurses spoke out this morning, they say the summer surge is unexpected and say many of these cases are preventable.
They tell us Bryan Health is at full capacity for COVID patients and many are unvaccinated.
"And I just don't think a lot of people understand what it's like in the hospital," said Katherine Wolverton, RN, progressive care. "I guess I cannot believe that there's as much disbelief as there is in COVID."
Wolverton says seeing people die of air hunger from COVID-19 isn't easy.
Her colleague Taylor Kadavy, an ICU RN, agrees. She started her nursing career in the pandemic and says these cases are different than last year.
"It was easier to empathize last time and with everything being much more preventable this time and many, all of the reports have said the majority of our patients are not vaccinated," said Kadavy.
The nurses say patients are now younger, some in their 20s and 30s without underlying health issues.
"Seeing that the Pfizer vaccine did get approved yesterday and so you know if you think about the routine vaccinations," said Wolverton. "We all get just at our doctors office or our job this is FDA approved so if you had that doubt you can sure go get vaccinated now."
Kadavy says if cases continue to rise they're going to have issues finding beds not only for people with COVID but other ailments. All of this is taking a toll on nurses mentally.
"Knowing that its okay to be sad because your patient died, or knowing that its okay to take a day off," said Kadavy. "Its okay to take a break, and that caring for our mental health is just as important."
Both nurses urge people to get vaccinated to help control the spread of COVID-19.