Business owners rejoice as Memorial Stadium will allow full capacity
"We've been waiting to hear this for a long, long time," said Rupp.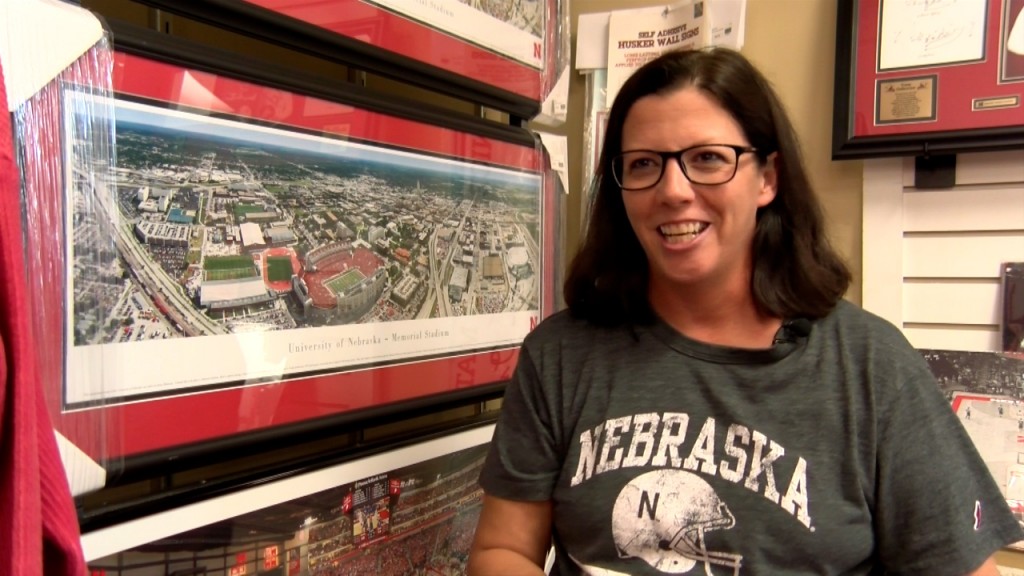 LINCOLN, Neb. (KLKN) — "We've been waiting to hear this for a long, long time," said Rupp.
Memorial Stadium announced Wednesday, it will allow 100 percent capacity for Husker football games.
Joey Rupp for Best of Big Red says there is inventory from last year to sell along with the new stock of fan gear she ordered, hoping to hear this news.
"Football season for our Husker side of the store is probably 75 percent of our revenue just for football season," said Rupp.
She adds a big part of that revenue comes from all the fans tailgating and attending games. Rupp says they will also hire more staff for game days.
"So I've been able to keep a lot of my staff on hand and actually add some new ones in the last couple of months," said Rupp. "We'll still be adding some new ones just so that we have enough people to handle the crowd on game day."
A bar owner downtown says their sales double on game days which will help his business after last year's drop due to COVID.
"Kind of was expecting it but it's very exciting," said Brandon Kosek, co-owner of Bison Witches Bar and Deli. "We increase our sales by, you know 75 percent on game days."
There's also a fan side in every owner.
"I basically moved to Nebraska when I was seven, so I've been a Husker fan since then," said Kosek. "So very excited for the hustle and start playing again and I'll be able to watch some football, maybe attend some this year."