Carbon Monoxide shuts down restaurant, one poisoned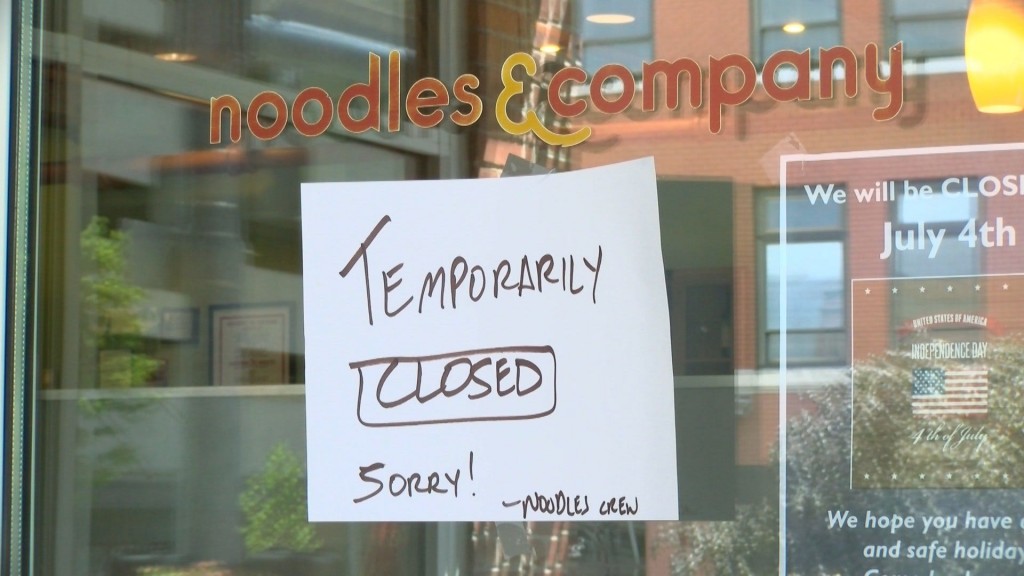 Posted By: Sarah Fili
sfili@klkntv.com
Just as the lunch rush hit downtown Lincoln, several employees at the popular lunch joint Noodles and Company on 14th and 'P' started feeling sick. Fire crews were called in and that's when they detected high levels of carbon monoxide filling the building. The eatery was quickly evacuated, setting off alarm bells for the restaurant next door.
"I didn't know exactly what was going on, being neighbors with them, then all of the sudden they started checking our place and said 'oh you need to get out now' and so I'm, thinking well I don't smell smoke it's not a fire then I realized it was CO and some of their employees started showing the symptoms so," Ian Peterson, general manager at Wahoo's tacos, said.
Crews say the restaurant forgot to turn on their kitchen vent system while they were cooking, and gas from their appliances built up, causing one employee to be taken to the hospital with carbon monoxide poisoning. They also say two gas appliances were faulty.
The restaurant next door, Wahoo's Taco, and the residents upstairs were also evacuated. The general manager of Wahoo's walked us through how the system works.
"With the hood vents, if you don't have them on and you're cooking all that co is going to build up and you don't really notice it until you have the symptoms, you get nauseous someone passes out, so that's what happened, we had ours on but we don't wish that on anyone," Peterson said.
Noodles and Company says it'll be closed until they fix their appliances. Officials say all employees were allowed back in about an hour later and everyone is expected to be okay.
We reached out to Noodles and Company for comment; they declined to speak to us, saying they are still investigating what happened.