CEDARS hosts first annual 'Art for the Heart' event
The community event showcased artwork created by kids in CEDARS care.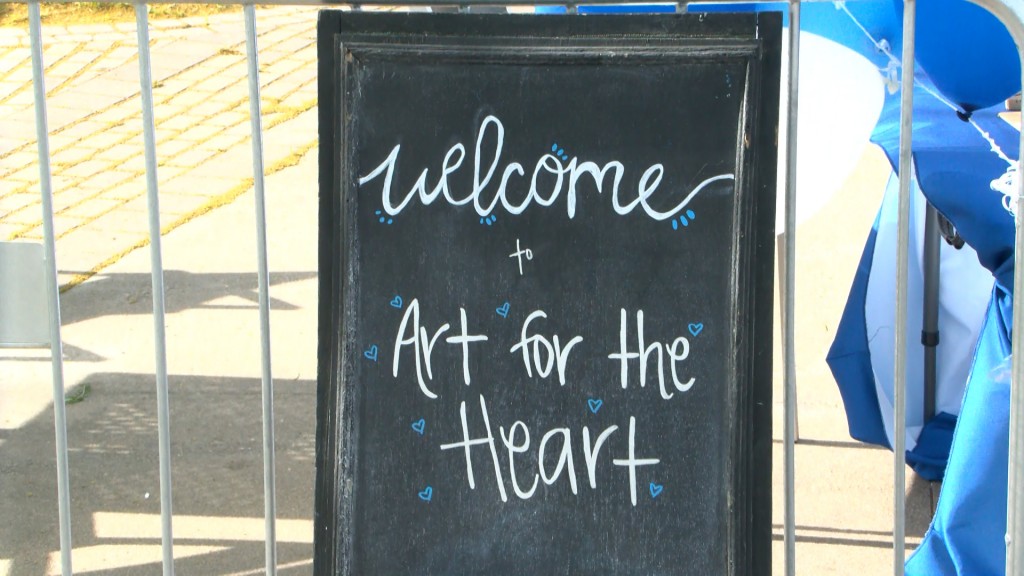 LINCOLN, Neb. (KLKN) – Nearly 100 people made their way to The Hub Cafe on Sunday. CEDARS hosted its first-ever Art for Heart event.
"What we're really doing is showcasing the talents of the kids in our care and across our childcare centers at CEDARS and all our other services at the community," CEDARS president Jim Blue said.
Guests could enjoy shaved ice and look at dozens of art created by CEDARS kids.
Last year, the Heart of CEDARS campaign was launched to expand CEDARS Emergency Shelter. Right now, CEDARS has the only emergency
shelter for youth in southeast Nebraska. The nonprofit broke ground on a $3.5 million project back in the fall that would expand shelter facilities.
The expansion will allow CEDARS to care for more kids and continue to ensure the health and safety of kids who have nowhere else to turn.
"At CEDARS, we're really just here to assure the safety of kids in our community and get them some stability," communications specialist Hannah Stodolka said. "It's awesome to see the people out here from the community supporting us. We really couldn't do the work without them."
CEDARS encourages the public to learn more about the nonprofit and donate to helping the youth for Give to Lincoln Day on Tuesday.