City engineer updates on how the quarter-cent sales tax is being used
Voters approved it just two years ago. Where are we now?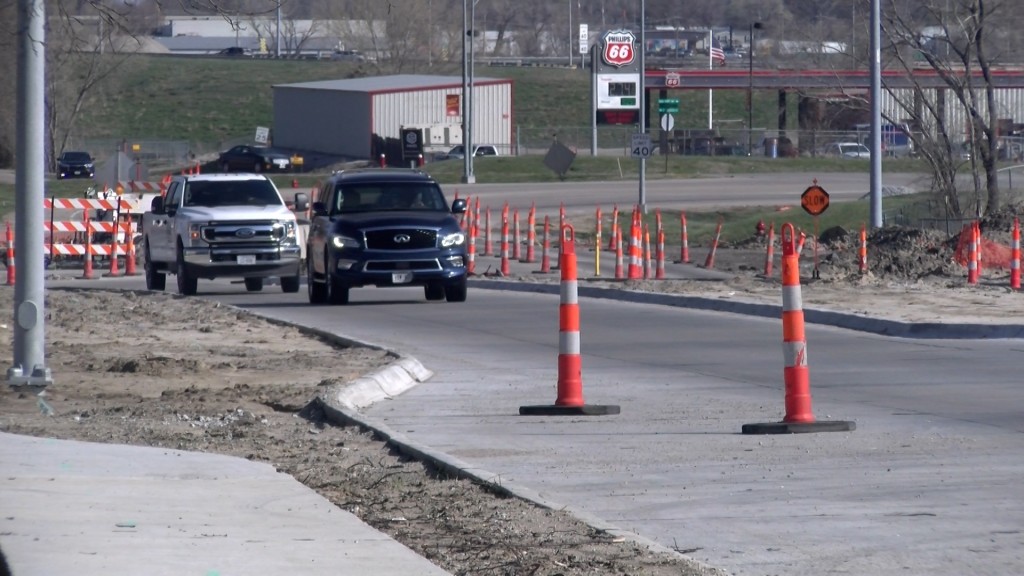 LINCOLN, Neb. (KLKN) — Channel 8 asks how the City of Lincoln is using your money from the quarter-cent sales tax.
Voters approved it just two years ago. Where are we now?
"We're really happy that we've been able to invest the funds the community entrusted us with and improving the existing street system in the City of Lincoln," said Thomas Shaffer, assistant city engineer for Lincoln Transportation and Utilities. "This is part of a larger package and in the Capitol Beach area, we're doing some 15 of these this year."
Shaffer references West P Street, a residential street completed within a month.
He says those 15 projects are residential packages along with arterial street improvements, all planned for this year.
The quarter-cent sales tax is projected to bring in $13 million per year for six years. So on average, that's a one-cent tax on a four-dollar cup of coffee.
"This funding has been an absolute help to keeping up the existing streets," said Shaffer. "We did eight packages last year between arterial and residential, and we have over 20 scheduled for 2021."
Shaffer adds the pandemic has slowed some projects as some workers have had to quarantine, and some parts needed would be slow to come from distributors.
He says some projects could take about a month to complete, and others could be longer as they add storm drainage and other underground activities to make sure the roads are safe.
Shaffer says filling potholes and fixing older streets is vital for Lincoln. It's one of many projects the quarter-cent sales tax has funded.
"It's certainly much more economical to keep a good street good than to let one deteriorate," said Shaffer. "So that's what we're hoping to do with this programs, get a lot of our deteriorated streets back into good shape but also keep our good streets in good condition."
Channel 8 asked Shaffer why some projects are taking longer than others?
"Other projects we have to go all the way to the dirt and start shaping the dirt, putting in storm systems," said Shaffer. "But the existing street programs really (its) taking about 2 inches off making repairs on the base and then putting 2 inches back on."
He adds to remember to slow at working sites, as those workers are your neighbors and they invest right back into the community.