Clouds hold down temperatures for end of work week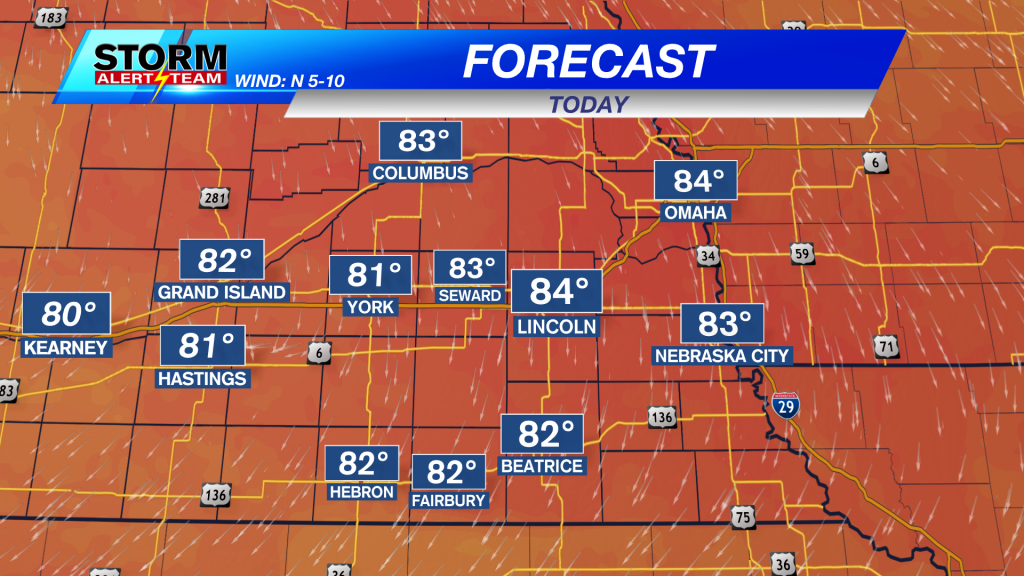 An airmass change will keep clouds over southeast Nebraska for a large part of the day.  This will keep temperatures below normal with highs only in the middle 80°s.
By late afternoon, if you are north of I-80 you will see the sun break out as skies clear.  Mid to high level clouds will remain in place south of I-80.
Temperatures will remain below normal for the end of the work week and the weekend.  The normal high temperature has dropped to 89° in Lincoln.  I say "dropped" because for the last several weeks it has been 90°.  This starts a downward trend.  The normal high temperature for the capital city will not start to go up until January 20, 2023.
While the normal is dropping, the actual temperature will be rising next week.  As we flip the calendar to August we will also flip on the furnace.  Temperatures return to the low 90°s to start the week and we keep climbing from there.  Temperatures will flirt with 100° several days next week.  The heat index will climb to 105°+.
– Chief Meteorologist John Dissauer