Cooler Tuesday before heat and humidity return for Wednesday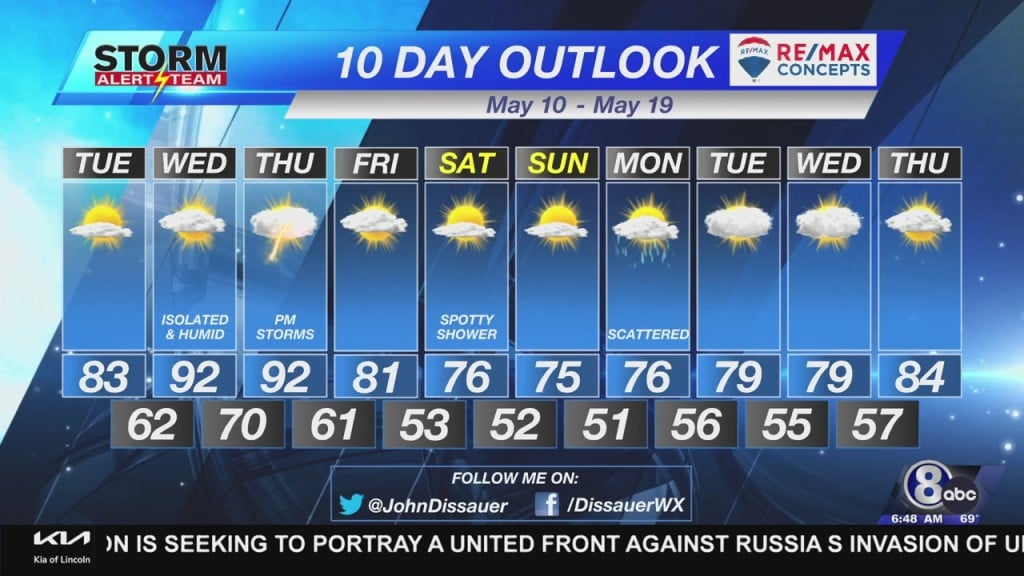 A front has moved through portions of southeast Nebraska early Tuesday morning. South of the front, it remains warm and very humid with dew point temperatures in the low 70°s. North of the front, the air is much more refreshing with dew points in the 40°s.
The front will have a big impact on temperatures today. If the front does not slide south in to Kansas, temperatures in the extreme southeast corner could reach the 90°s again. This is more likely to be the case for Falls City. North of the front, temperatures will only top out in the upper 70°s to middle 80°s.
Clouds will hang around over the region through the morning. Skies should turn partly cloudy by afternoon.
Don't be surprised to see a slight orange/brown tint to the sun today as a puff of smoke from the large wildfire in New Mexico has drifted over Kansas early Tuesday morning. The smoke will drift northeast over southeast Nebraska through the morning and afternoon.
Heat and humidity return to the area Wednesday. Temperatures will climb back in to the low 90°s. Lincoln may make a run at the record high temperature (94° – 2000), although I think the city should fall a degree or two short.
Low level moisture is expected to surge back in to the region on gusty southerly winds. Dew point temperatures are projected to reach the upper 70°s which could create a heat index a few degrees warmer than the air temperature.
– Chief Meteorologist John Dissauer