Coronavirus: Employees and family members express concern about Smithfield Foods in Crete
Smithfield Foods says it has taken extra safety measures.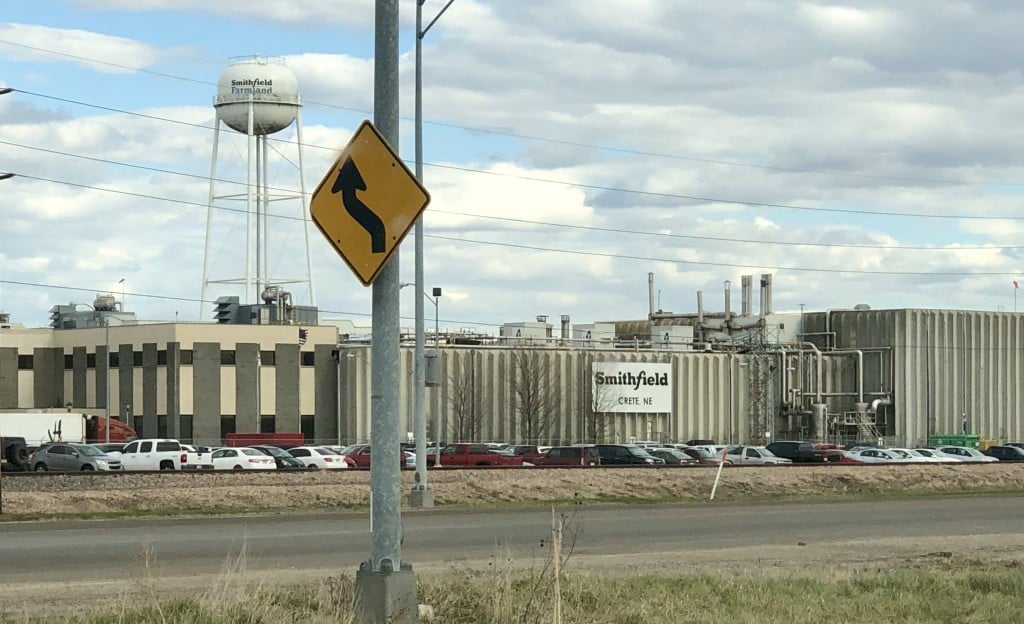 Meat packing plants across the United States are getting hit hard by COVID-19. It's giving employees and their families some uncertainty, including a man who is working at Smithfield Foods in Crete, Nebraska. His daughter translated his conversation with Channel 8 Eyewitness News.
"They have tried to give us protection and equipment so that we can be safe but we hope to god everything turns out well and we have to go to work because if we don't go to work, we can't eat," said an employee at Smithfield Foods.
This employee, who does not want to be named, says he has seen how quickly the virus can spread and everyone he works with, works very close together. He isn't the only one with some concern, a woman we talked to say she is worried about her parents, who have underlying health conditions, that work at the same plant.
"I am scared about all this being done and not having parents," said a Lincoln woman. "In my job and the clientele I serve, I know a lot of their parents also work at Smithfield Foods."
The Lincoln woman says her mother had to make their own masks because they were not given one at work every day.
Smithfield Foods says it has taken extra safety measures. Many they say, were implemented in early April.
"All of these measures are on top of the extremely hygienic and sanitary environments maintained at all times in our industry for food safety and quality services," said CEO and President of Smithfield Foods, Ken Sullivan.
However, the employees we talked to say the plexiglass in between workers just recently started happening to the one in Crete. A woman who helps clean the plant in Crete also spoke with us as to what actions she hopes takes soon. Her conversation was also translated.
"I would like them also to give us and provide us with a mask daily because many people will save it so they can use it the following day and I don't think that is safe," said a Crete woman.
The employees and their families all agree that they are thankful for a job at Smithfield foods. They just hope they are more transparent and protective of their workers moving forward.
"I go to work and when I return home that makes me worry that I may attract something back home and everything could be infected," said an employee at Smithfield Foods.