Denton man creates ride up hydration station for rodeo finals
A Denton man is changing the odds for rodeo goers this week, one water bottle at a time.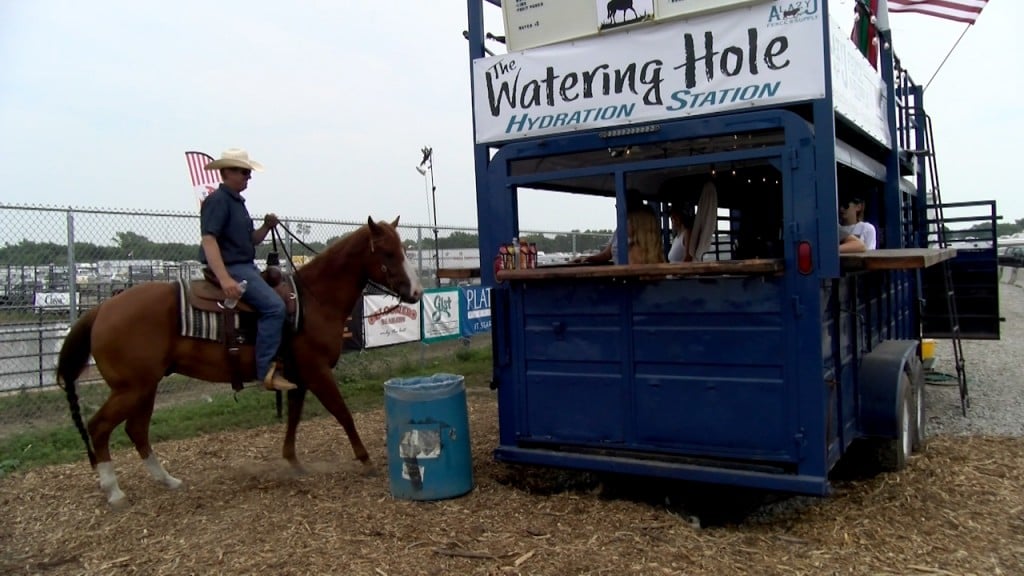 LINCOLN, Neb. (KLKN) – It's called the 'Watering Hole', a hydration station made for you while on your horse.
"The biggest problem at these events are there is no place to get anything with your horse," AJ Maas, who created the Watering Hole said. "You have to have someone hold your horse while you wait in line so we built the ride up bar."
Thanks to AJ Maas of Denton, riders will be hydrated in style this week during the National High School Rodeo finals. Cowboys and cowgirls can gallop directly to the Watering Hole while sitting horse back to get a drink while competing all week long.
An invention Maas and his buddies created specifically for the rodeo with just a $300 stock trailer, that he says was supposed to go to the scrap yard.
"A good friend of mine last week, we started cutting it apart and we painted it, we started at nine at night and we got done at 5:30 in the morning and this is what we ended up with," Maas said.
Maas and his family, who are helping pass out  liquids, are keeping the stock trailer filled with bottled waters, Gatorade and some energy drinks to keep the rodeo goers on their toes.
A trailer you may see around town in the future.
"But I think you'll probably see it around Nebraska a few more times," Maas said.