Despite being burglarized, Lincoln business owner remains positive
The Bike Rack in Southeast Lincoln suffered from a burglary resulting in a stolen bike. But, the store's owner has chosen to look at the bright side.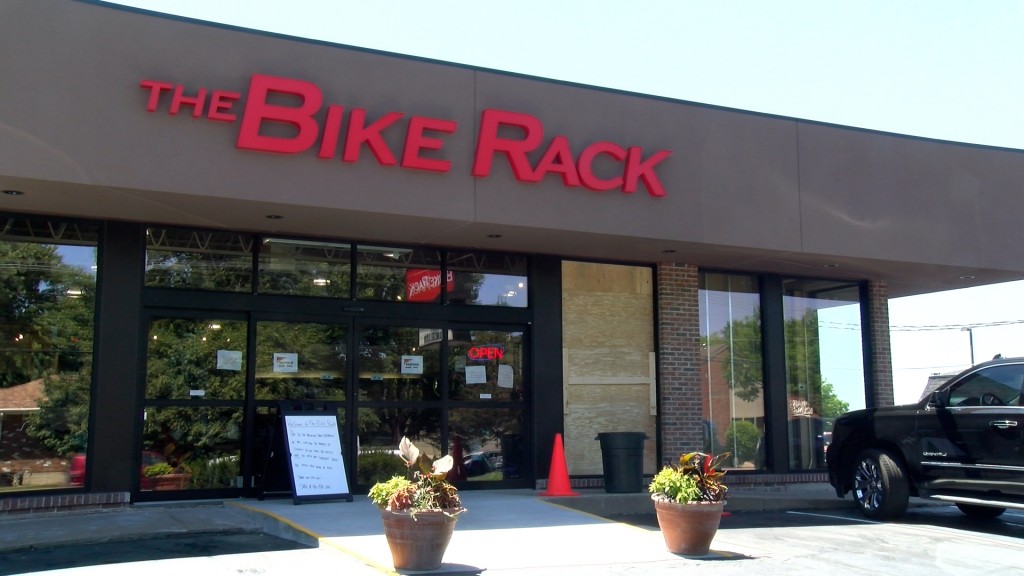 Seven different business across Lincoln hit by burglars in just two days – all of them seeing broken windows and hundreds of dollars in damage.
One of those businesses was The Bike Rack at 33rd and Pioneers. The burglar used an explosive device to get inside.
"Video is pretty clear, I mean he lit it and ran away and it blew up, he went in after the bike, which was on a display stand right in the window
showing it to the public," says Jim Carveth, the owner of the Bike Rack.
Just one bike was stolen, a Trek Farley, worth $1,800.
"It's pretty obvious, those really fat tire bikes," Carveth says.  "It's really disturbing you know, some of these kids unfortunately are seeing whats happening, taking advantage of the situation and its sad, you know."
The seven break–ins were all in southeast Lincoln, and police don't know for sure if they have anything to do with the recent protests or if they're all related.
While it's disappointing for this to happen, Carveth, who is clearly dedicated and passionate about his profession, says with the state of our city and country, there are positives that should be focused on.
"We've been selling a lot of bikes to a lot of families, I mean a ton of kids. Which I think is awesome. There's nothing more gratifying to me to sell a bike to a child and see them light up."
Carveth says while the COVID-19 pandemic has spiked bike sales, they're not running out anytime soon. He says they will have inventory all throughout the summer, so fear of not being able to purchase a bike isn't there.
His bike sales for the month of May were up over 80%.
"This is the first time in 30 years that I've ever seen so much excitement about cycling and getting outdoors," he says while also crediting the City of Lincoln for the tremendous bike trails they keep up.
"I really want to talk about that more than I want to talk about some guy in the middle of the night destroying a business."
Along with The Bike Rack, the Travel Lodge Hotel bar on West Bond, and the Super C at 26th and Ticonderoga were burglarized early Wednesday morning. Tuesday morning, the Quickshop at 33rd and Holdrege, Gamers on 27th and Dan and Cloud 9 Smoke Shop on 50th and Old Cheney were broken into, followed by the Godfather's Pizza on 33rd and 'O' that night.
Lincoln Police are continuing to investigate the burglaries and encourage anyone with information to contact police or crime stoppers immediately.