Douglas County confirms presence of 'stealth' Omicron variant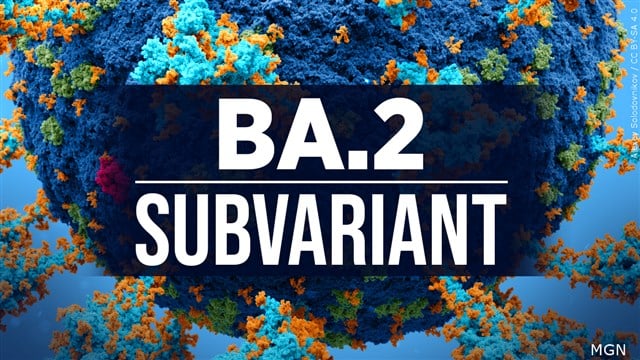 DOUGLAS COUNTY, Neb. (KLKN) – Douglas County Health Department confirmed two cases of BA.2, otherwise known as the stealth Omicron variant, on Wednesday, Jan. 26.
In December of 2021, BA.2 was originally identified during an outbreak in Denmark.
The two cases detected in Douglas County both stem from individuals who have a history of international travel.
"It's unfortunate this has been dubbed the 'stealth' variant," Douglas County Health Director Dr. Lindsay Huse said. "That's just a bad nickname because it is something we can detect, and people need to know that the COVID-19 testing we are doing in Nebraska will find it."
Douglas County reported 779 new positive COVID-19 cases and two deaths as of midnight Wednesday morning.  Since March of 2020, the total number of positive cases throughout the pandemic is 134,395.
Douglas County currently has 90 COVID-19 patients receiving ICU-level care, 17 pediatric patients were confirmed among those hospitalized.