Dozens gather at the State Capitol to 'Stop the Hate'
Members of the community listened to speakers and heard testimonies during the event.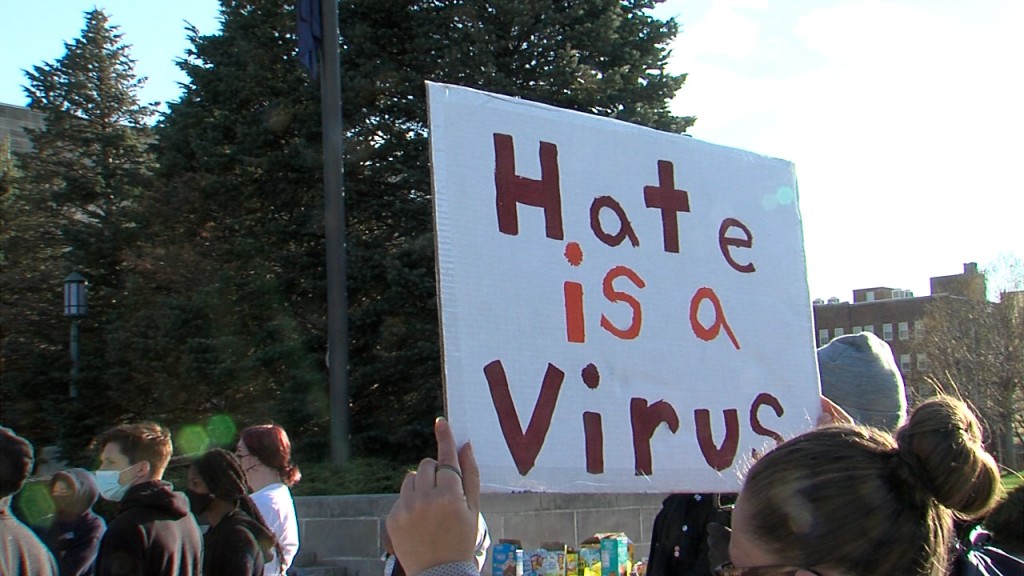 LINCOLN, Neb. (KLKN) – Community members joined together on Wednesday for a "Stop the Hate" event. Those in attendance listened to speakers talk about social justice.
"We have got to the stop the hate, and just supporting our black, brown and indigenous community," supporter Tami Damian said.
Nola Woods organized the event. She said she wanted to bring people together after the events that unfolded in 2020. From the death of George Floyd and other African-Americans, and the Atlanta Spa Shooting that killed six Asian women, those in attendance wanted to speak out about the targeted violence toward minorities.
Woods said everyone deserves equality and justice for all.
"We need equality and equity for everybody regardless of their sexuality, their identification, their religion, their race," Woods said. "We need equity and we need to unify as people."
The event was planned before the Derek Chauvin verdict.
"My reaction was tears and then shouts of joy, and then sadness," Damian said. "All that we got yesterday was accountability. We did not get justice. There's still much, much work to do."
Both Woods and Damian said it's going to take everyone to stop the hate regardless of differences.
"We might as well join forces and fight the battle of racism and hate together," Woods said.