Everything you need to know about opening day of firework sales
Channel 8 spoke with a fire inspector to give a few quick safety tips and reminders when buying fireworks.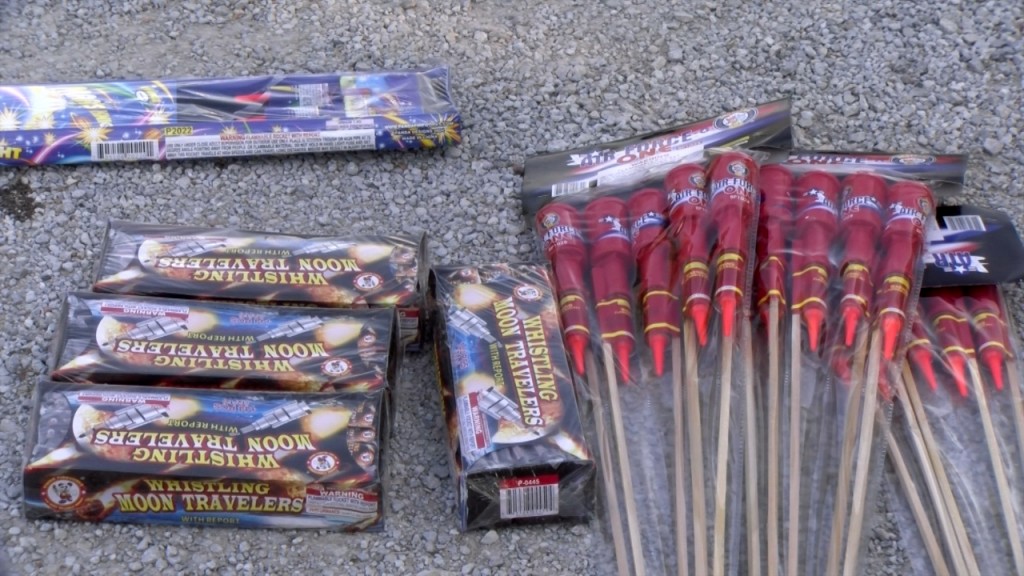 What is your favorite type of firework?
LINCOLN, Neb. (KLKN) – Before you run out and buy fireworks in Lincoln, it's important to know all the laws when it comes to setting them off.
Two-day sale
Fireworks will be on sale for two days only. You can start buying on July 3 from 8 a.m. to 11 p.m. and July 4 from 8 a.m. to midnight.
Bottle rockets are not approved in Lincoln
Thanks to a new ordinance, surrounding cities can sell bottle rockets, but not in Lincoln. Although you can travel 20 minutes to purchase the firework, you can't set them off in Lincoln. If you do, you can be hit with a citation by police or have the bottle rockets confiscated.
"It's a type of firework technique that has an uncontrolled flight path and they're just known to be fire starters," city fire inspector Don Gross said. "They've been illegal for the use of them since 1974."
Along with bottle rockets, sky lanterns and wired sparklers are also illegal in Lincoln.
Firework Sales Poll
The weekend before Independence Day, firework sales are booming.
Know the dangers
Gross said the fire and police department expect to see an increase in calls this year, mainly due to the bottle rocket ordinance. It's important to know the dangers that come with lighting off fireworks, as well as the consequences of homemade devices.
If a fire starts, you will be liable for all the damages. Injury is also more likely, especially with children.
Gross recommends putting out fireworks with a water hose to prevent things like trash cans, bins and even homes starting on fire.
Related: How do you get rid of used fireworks?