Exhibit modeled after 3,000-year-old church stops in Lincoln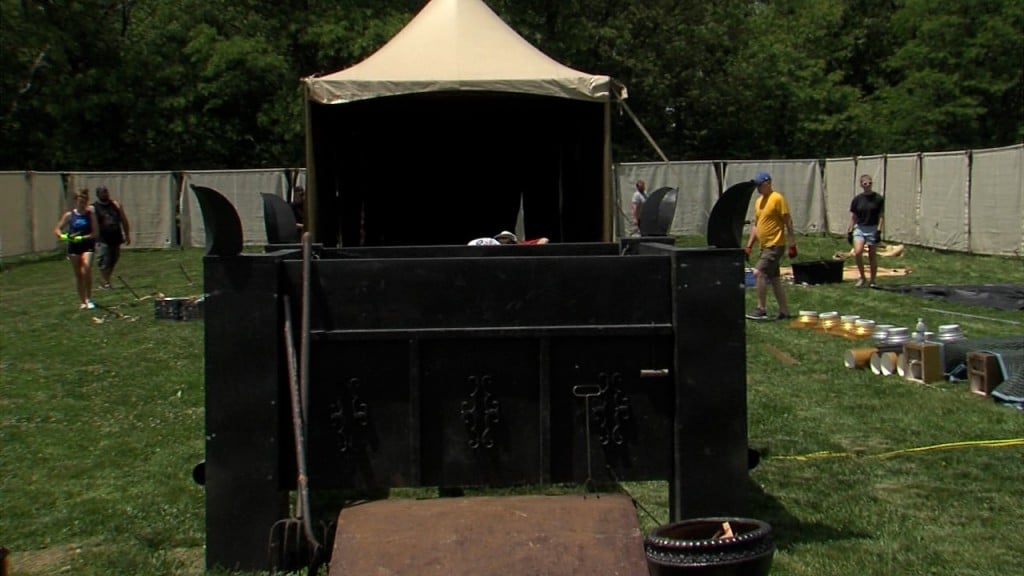 LINCOLN, Neb. (KLKN) — Today, technology allows religious communities to worship and connect from anywhere in the world. But, people have been finding ways to take church with them since 950 B.C.
A tabernacle is a portable sanctuary, commonly used throughout Jewish history. The structure is best known for being referenced in the Hebrew Bible as being used by Moses and Hebrew tribes while wandering the desert in search of the Promise Land (Israel); and this June, Lincolnites will have a chance to experience it.
The organization Youth for Christ (YFC) is hosting the "Tabernacle Experience" at their Campus Life and Juvenile Justice location, 6401 Pine Lake Rd.
The exhibit will showcase an exact replica of what the Israelites tabernacle would have looked like.
This is the second time the traveling church has made its way to Lincoln. According to YFC Lincoln Executive Director Matt Schultee, about 4,000 people came to the exhibit when it first stopped in the Capitol City six years ago.
YFC has been working with 11 other churches to properly construct the exhibit.
Schultee explained, "[i]t's a 40-minute audio tour. We provide the headphones and iPod, and you follow through 10 different stations and see, and learn, and touch, and smell, and experience the tabernacle in a really cool way."
The "Tabernacle Experience" will be up from Friday, June 4 through Sunday, June 13 from 11 am to 6 pm.
There is a $6 entry fee. Over 500 people have registered so far.
If you are interested in stopping by over the weekend, YFC Lincoln recommends you make reservations ahead of time.
Click here to learn more or to make a reservation.