Expansion of Medicaid coming to the ballot in November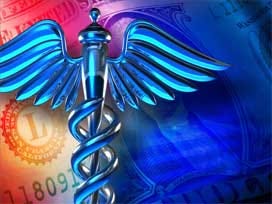 Posted By: Pierce Georlett
pgeorlett@klkntv.com
On Wednesday morning the Nebraska supreme court decided the issue of expanding medicaid in Nebraska will be on the ballot during the mid terms in November.
This is because the group Insure the Good Life went across the state, gathering more than 130,000 signatures on their petition

"We've had people from all walks of life work together to qualify this ballot measure. Small business owners faith leaders home owners teachers and farmers who are from every political party united behind the common cause of bringing affordable life saving health care," said Meg Mandy the Campaign Manger.

In Obamacare it says that if a state decides to expand their medicaid, the federal government pays for 90% of the expansion and the state would only pay for 10%.
Which Governor Ricketts has said that this is not the right way to provide health care in Nebraska.

"This is one of the things that we know. Obamacare is an utter failure we've seen everything that was promised has not been delivered we've seen premiums increased deductibles increase and that's why we've got to reform it at the federal level with regard to health care," said Gov. Ricketts.

For some Lincolnites the thought of the state of Nebraska having to pay for any part of the expansion of health care causes a bit of a worry.

"I have some concerns about it just because I think that it's, I'm not sure our state financially is able to take on that burden," says Lincoln resident Paula Kucera.

This topic is on the ballot you will be able to have your say on the matter this upcoming November during the midterms