Expert says most restaurants can't survive another indoor dining shutdown
The Nebraska Restaurant Association is urging people to support restaurants in the pandemic.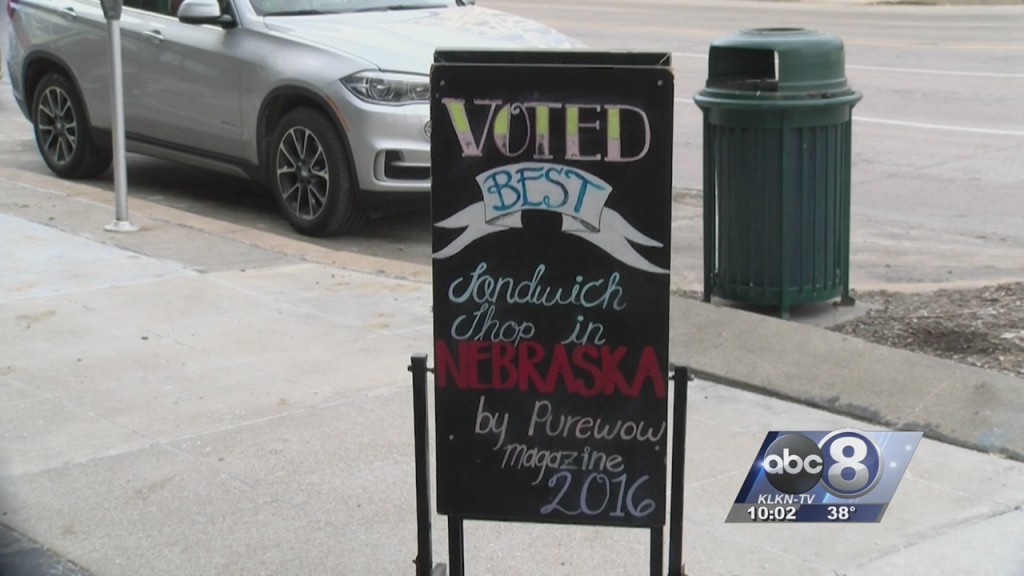 LINCOLN, Neb. (KLKN) – According to the Nebraska Restaurant Association, total restaurant sales in Nebraska are down between 20 to 30 percent.
"We're not up to where we want to be or where we used to be," executive director Zoe Olson said. "That's still a struggle. The longer this goes on, the more difficult it is."
Olson stated, back in March some restaurants were down nearly 90 percent in sales, that included carry out.
Daniel Patrick is the owner of Danny's Downtown Deli. He said the sandwich shop struggled early on, but is doing better now.
"In the beginning it was really tough because of the mandate," Patrick said. "It shut down our dining room. All our business was either call in or carry out."
Most restaurants used carryout and to go models. While indoor dining was closed in the spring, Nebraska ranked second in the nation per capita for carry out food. Olson said the community stepped up to help local restaurants. For some restaurants, the to-go-style isn't always manageable. If indoor dining were to close again, some establishments might not recover.
"If there's another indoor shutdown, the whole industry will be decimated, and most of your restaurants will not survive it. I've heard that from my member restaurants over and over again," Olson said.
Heoya Asian Fusion owner Mimh Nguyen has a food truck and dine in. The restaurant has not used the food truck recently.
"You know, we'd be affected, but it wouldn't be as bad as a place say 75 percent of the business is sit down," he said. "That's going to devastate them. I don't know how they're surviving."
Nyugen said he doesn't think the sit down restaurant model will ever go back to how it was.
Now that sit down dining is allowed at 50 percent capacity, Olson suggests it may be the safest option for family gatherings. Olson says people tend to feel more comfortable around family, but it isn't always safe to be in those large groups. Restaurants provide a safe, clean and social distanced environment.
Olson also added that contact tracing doesn't go back to restaurants. It's traced back to large parties and gatherings.
"What we'd like to tell people is don't stop those family get-togethers, but do it in a restaurant."
Restaurant sales are down 40 percent nationwide. Olson said if you're not comfortable dining in, use to go or carryout.