Family remembers Alexis Calfee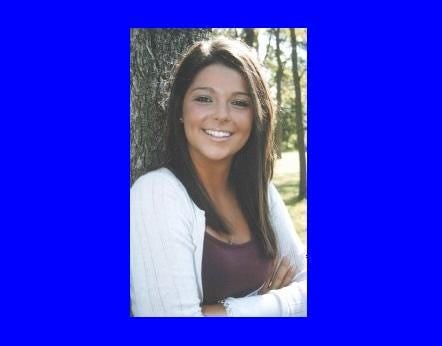 By: Cole Miller
cmiller@klkntv.com
Alexis Calfee was killed last Friday when a car struck the motorcycle she was riding on in northeast Nebraska. Her boyfriend Chris Olberg also lost his life. His funeral was Wednesday. Alexis will be laid to rest Thursday in Lincoln. Todd and Jaimi Calfee say their daughter touched lives wherever she was. And she wanted to continue making a difference in children's lives as a teacher.
Alexis Calfee loved the New York Yankees, her parents Todd and Jaimi, her brother and sister, and her friends at Wayne State. "She wanted to help everybody. She wanted to help as many people as she could. She just had a zest for life like no other. The respect she showed her mother and father was such that she was our best friend…she was both Jaimi and I's best friend," Todd said.
Lexi, as loved ones called her, was an athlete, a homecoming queen and was studying to be a teacher.
"She had just a natural gift for kids. It's a gift that God gives you. You're not born with that you just have it. Kids gravitated towards her. She was just a beautiful person," Her parents said.
Her parents say she loved to give back to the community… She was a friend to everyone.
"The kids that everyone else made fun of, she didn't. She embraced them. She didn't judge people." "People just loved her…you would never find anybody that didn't love Lexi," her parents said.
And because of that the memories will live on forever. "Although Lexi was 18 years old, she probably accomplished more than most people will in their entire lifetime…I truly believe that," her parents said.
Services will be held Thursday at noon at Berean Church. The Alexis Calfee Memorial Fund has been set up at Western National bank in Summerfield, Kansas. As for what caused the accident, that's still under investigation.