Famous for the Reuben Sandwich and service: Danny's Deli closes its doors after 20 years
Hundreds of people made their way downtown for one last sandwich on Friday.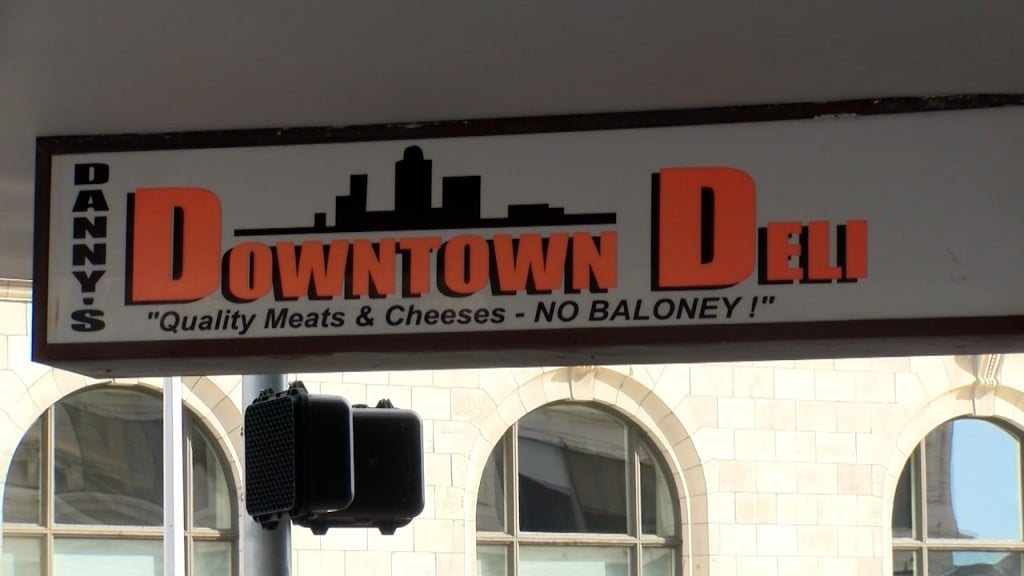 LINCOLN, Neb. (KLKN) – After 20 years, Danny's Deli Downtown has closed its doors.
"If you find something you like to do, and make it work, then it's not really like work at all," owner Daniel Patrick said. "I love serving the people of Lincoln and having the deli for 20 years."
Patrick said Friday was a busy day. He said there was a line stretching out the door of the business. So many people visited the deli, Patrick said they ran out of food and had to close a few hours early.
Whether it was the famous Reuben Sandwich or the exceptional service, Danny's Deli was a hot spot for several members of the community. David Norris has been a loyal customer for two years.
"Danny's a great guy and a great business man," Norris said. "We're really going to miss him. His staff is always friendly. They know how to serve their customers. They're generally going to be missed in this town."
It wasn't just the customers who will remember Patrick's contagious personality and love for his business. Those who worked with Patrick know how special he really is.
"He's a really good person," former employee Elizabeth Renehan said. "He's been through a lot. He's always here. The reason he's always here is because he loves the customers. This is hard for him. It's hard for all of us."
Lisa Baxa visited the restaurant a few years ago to grab a bite to eat, next thing she knew, she had a job at the deli.
"It never really felt like work," she said. "I just always had a fun time while I was here. I always looked forward to being here."
Patrick said developers will soon start construction on new condos that will replace the building. He said there may be plans for a food truck in the future, but for now he's going to enjoy a much needed vacation. In fact, the first one he's taken since he opened 20 years ago.
"Above all, I'd like to thank my daughter," Patrick said. "I'm kind of sad. I'm happy to be able to take a break. I'm going to hook up my boat to the back of the pickup truck and go fishing."