FOLLOW UP: Local family, one of several foster families, caring for 'suitcase kittens' 
Channel 8 News talked with a local family who has taken on the responsibilities of new born kittens and all that it entails.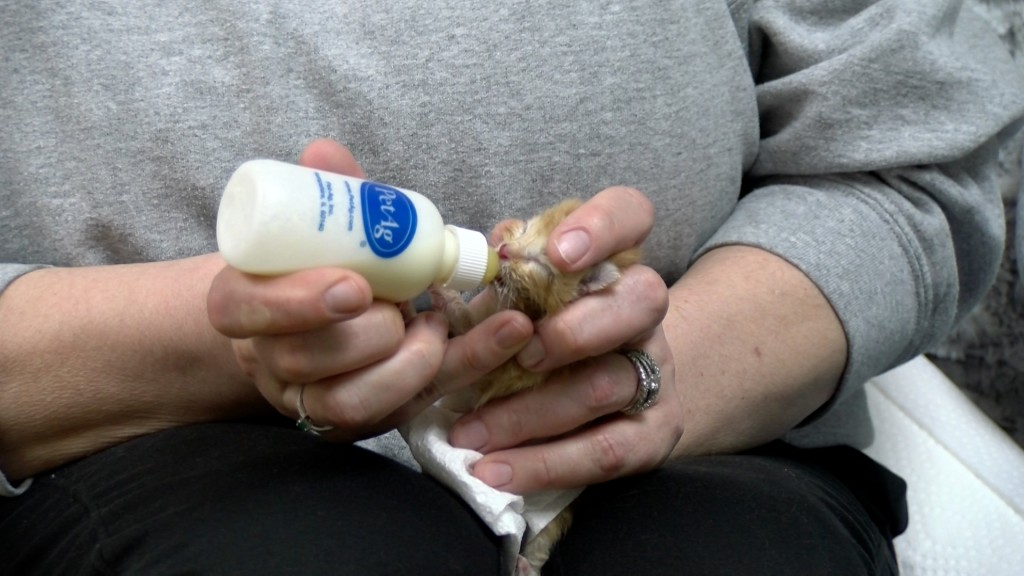 LINCOLN, Neb. (KLKN) – When the Pytlik family heard the story of seven kittens abandoned in a suitcase, they were horrified and knew deep down they had to do something.
"Knowing we were apart of the program with Capital Humane Society, it was just a matter of minutes before we got an email saying 'hey, we need help', Keith Pytlik said. "We signed right up and were issued a couple of kittens that really needed a helping hand."
The Pytlik family is apart of what's called the 'Itty Bitty Kitty Committee' at the Capital Humane Society. After a class, you become a foster parent for orphaned cats who need to be bottle fed. You help raise them for eight weeks or so until they're healthy and strong enough to be in the adoption program.
"Watching it grow, watching its eyes open up, watching the little umbilical cord fall off and watching them put on weight and develop their own personalities. Watching them get healthy without mom being around," Pytlik said. "Being that safety net for them, it's amazing. It's a huge commitment, it's a lot of work, but on the other side, it's incredibly rewarding."
Currently the Pytlik family, one of several foster families, have two of the 'suitcase kittens' with them.
Keith and his wife are already full time animal lovers as they own 'Bailey's Deluxe Pet Care' off Hwy 2 in Lincoln, but on their personal time, it's dedicated to these two kittens now.
"There are people lined up willing to help, willing to pitch in, families like ours," Pytlik said. "Even though we care for pets seven days a week, 365 days a year, it doesn't end. That passion for animals doesn't end at the end of the day."
If you're interested in becoming a foster parent, the Capital Humane Society wants you.
"The more foster families we can have, the better. Anyone that's available to foster, especially with bottle babies, please go to our website and sign up to be a foster parent," Shannon Martin Roebuck, the Executive Director at Capital Humane Society said. "If you don't have experience, we have a class for you to go through. It's very rewarding especially if you're not able to keep an animal, you can care for an animal and get it ready for someone else to love."