'Food Fort' adapts to changes, continues non-profit work despite COVID-19
The Lincoln non-profit is able to continue their work for under-resourced youths thanks to the Community Foundation COVID-19 Fund.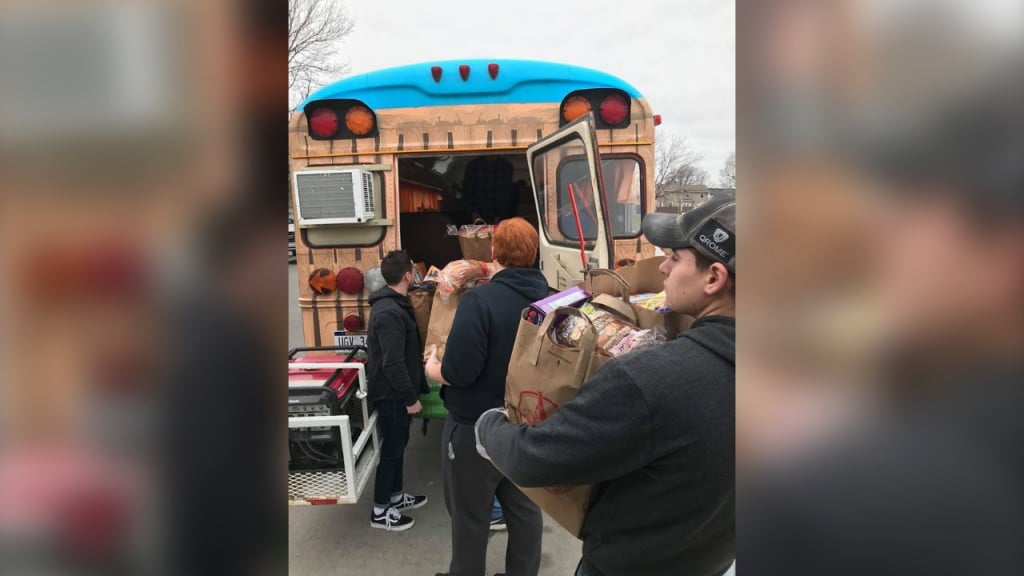 Food Fort, a 4-year-old non-profit organization based in Lincoln, is dedicated to serving under-resourced youth.
Their mission, however, is to provide more than just a meal.
"We seek to use food as our avenue to fill the deeper needs of under-resourced youths, meaning academically, relationally, we're there to spend time, build relationships, help with homework all while providing for the physical need of hunger and food," says the organization's Executive Director Michaela Akridge.
Since the COVID-19 pandemic began, Akridge says they've had to adapt to a new way of serving the community – including partnering with local restaurants to help provide meals, delivering groceries for families, and making 'creative kits' to keep kids active and occupied.
"It's different things each week, but, encouraging the kids to stay creative, continue creating things throughout the week," Akridge says. "We encourage them to bring it back to us the next week when they come to pick up their food so then we can see how they've been spending their time or how they've been creative through that week."
Since March, Akridge says the demand for those in need has doubled.
"It's not just the youth that are coming like typical, we are seeing a lot of families or adults we haven't ever met before, maybe we've been serving their kids for years but, you know, we haven't had an opportunity to meet them."
Higher demand means a larger strain on resources. That's where the Lincoln Community Foundation came in.
Food Fort received a $7,500 grant through the COVID-19 fund, which Akridge says is a blessing.
"Being able to have the capacity to double the numbers were serving to be able to have the grocery bags full of those non-perishables and stuff for all of the families, and continue our partnership with CJ's Bar and Grill and also the creative kits, being able to find new and different things to keep these kids using their minds and being creative."
A silver lining in all of the uncertainty is how the community has come together to offer a helping hand.
"It's incredible to see the response of our community."
Donations can be made by following the link here.