Former State Senator Dies In Farm Accident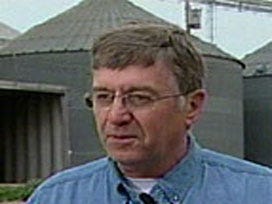 Former State Sen. Ron Raikes of Lincoln died Saturday night in a farm accident west of Ashland.
Saunders County Sheriff Kevin Stukenholtz said today that Raikes, 66, "was caught in a haybuster machine" and was pronounced dead at the scene about 11 p.m. by rescue personnel.
Stukenholtz said a neighbor discovered Raikes' body in a field at 481 County Road 8 and called 911. An autopsy was scheduled to be performed today in Douglas County.
Raikes, perhaps, will best be remembered as the architect of the learning community law. He said the goal of that law was to ensure equal access to quality public schools.
Raikes left the Legislature after the 2008 session due to term limits.