Fred Hoiberg released from hospital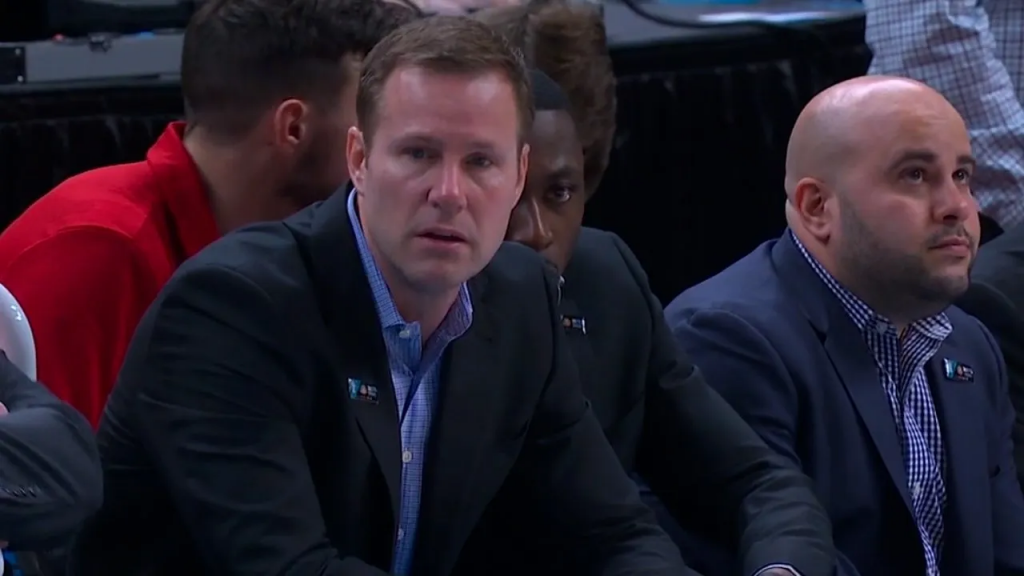 UPDATE:
The University of Nebraska-Lincoln has confirmed that Fred Hoiberg has been released from the hospital and is back with the team at the hotel.
FULL STATEMENT:
Before tonight's Nebraska-Indiana men's basketball game in the Big Ten Conference Tournament, Nebraska Head Coach Fred Hoiberg was checked by medical personnel. Hoiberg became ill as the game progressed and left the bench area late in the second half for precautionary reasons. Hoiberg was subsequently transported to Sidney & Lois Eskenazi Hospital in Indianapolis for further evaluation. Hoiberg was diagnosed with influenza A (common cold). He has since been released and has returned to the team hotel.
PREVIOUS STORY"
Fred Hoiberg has been released from the hospital, per his son Jack Hoiberg's Snapchat story.
"He got cleared before the game to coach and just got released from the hospital with no quarantine," Jack Hoiberg said in the post.
Hoiberg left the Huskers' game against Indiana with four minutes left. ESPN reported he was taken to a nearby hospital to be evaluated.
Multiple reports said the Nebraska basketball team was quarantined in its locker room following the game. The Huskers were released around 11:15 p.m.
A statement is expected to be released by Nebraska Athletics.