8 officers injured, several businesses vandalized after protest turns violent in Lincoln
What started as a peaceful protest near the EZ Go on 25th and O streets has now turned confrontational.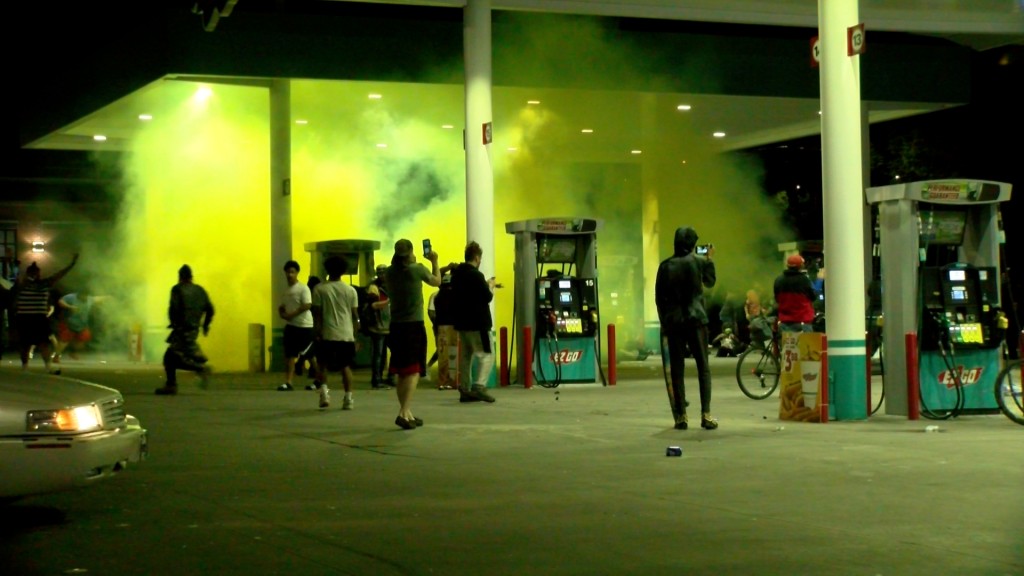 What began as a peaceful protest over the death of George Floyd in Minneapolis turned into a violent riot in Lincoln overnight.
Dozens of protesters gathered near 25th and O St. around midnight before the violence began.
Multiple witnesses told Channel 8 Eyewitness News at least one woman in the group was hit by a truck that fled the scene. Lincoln Police Chief Jeff Bleimeister later confirmed there was an injury from a hit-and-run around 2 a.m. in the area.
The reported accident seemingly sparked hours of violence which culminated in the looting of a nearby gas station.
A large force of officers – including some from the Nebraska State Patrol – moved in with riot shields, tear gas and non-lethal weapons to push the crowd back and ultimately force it to disperse.
Bliemeister said LPD is investigating nine separate vandalism, including the gas station. Eight officers were injured, including one who required hospitalization for a head wound from an object that hit him in the head. That office was sent home Saturday morning, Bliemeister said. Three police cruisers were also damaged.
Three people were arrested for failing to disperse.
Less than a dozen people remained on the scene around 7:30 a.m. Saturday. Bleimeister condemned the violent acts he says were the result of a small group of instigators.
"If you're there, go home," he said.
Bliemeister was joined by Mayor Leirion Gaylor Baird and members of the City Council in saying they recognize the right of people to peacefully protest. They urged all residents to consider their actions and how to best voice their concerns and outrage.
Bliemeister expressed confidence that there will not be another incident like this in Lincoln, and said he has "every reason to believe" a peaceful protest planned for Sunday afternoon at the state capitol will be "productive and non-violent."